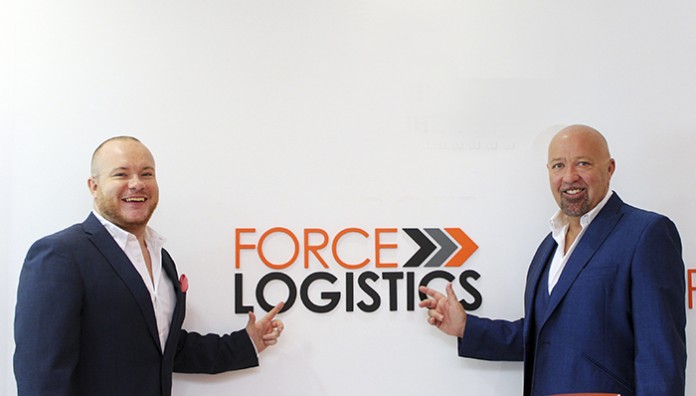 The Spendlove Group has announced the launch of Force Logistics, a UAE-based company specialising in event logistics and freight forwarding.
The latest addition synergises the Spendlove Group's capabilities with the knowledge and expertise of Force Logistics' Managing Director, Anthony Miles, a global event logistics expert. The business will offer a complete suite of flexible freight forwarding services including airfreight, sea freight, land transport, removals and project cargo for fairs and events. The newly launched company has already secured contracts with theme parks, set construction companies and global brands.
With an integral role in the Spendlove Group's grand plans for expansion and diversification, Force Logistics will deliver clients a cost effective and efficient alternative to existing logistics solutions in the Middle East.
Promising seamless supply-chain solutions and commitment to work in partnership with their clients the new company will deliver customised logistics solutions. In addition the new company will be able to utilise the expertise and experience held within the rest of the Group.
The new business will be spearheaded by Miles, who brings more than 17 years of event logistical experience to his role as managing director of the start-up. Miles' professional know-how has seen him hold a number of high profile positions within household names Agility and DB Schenker. He has lead onsite logistic management services for international fairs and events worldwide including the 2012 London Olympic Games, Arabian Travel Market, CEBIT and Paperworld.
Ian Spendlove, Chief Executive and Founder of the Spendlove Group and Force Logistics, said: "All the companies within the Spendlove Group are born out of a commitment to deliver our customers outstanding service and Force Logistics is no exception.
"As soon as I was approached by Anthony about launching an events logistics company I could see the synergy between our skill sets. Having spent the last 12 years working in the Middle East's leisure and event sectors I know how hard it can be to transport all the equipment required to produce a large show in the region.
"Showforce is often the first company on-hand to meet freight and I know first-hand that they are often subject to delays and charges that add to the challenge. Using the experience and knowledge that we have within the business to provide a solution and with Anthony at the helm I know it is in safe hands. It's a very exciting time for the group!"