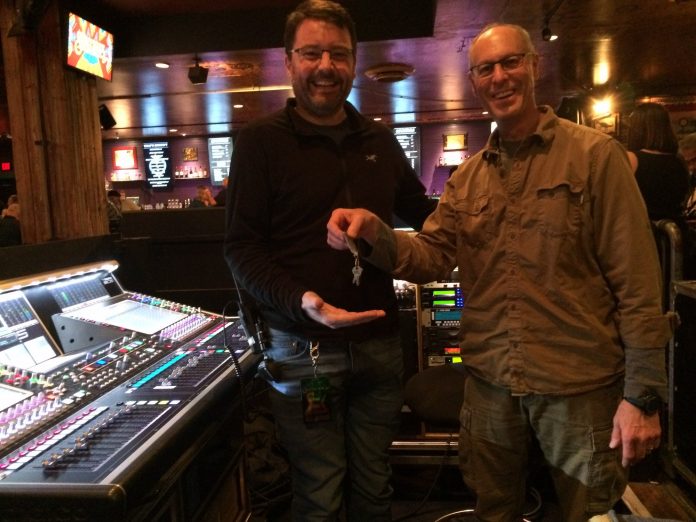 Sound Image has announced the recent appointment of Rob Mailman as Senior Vice President of the organisation.
Mailman joined the Sound Image team in April 1986 and has mixed Front of House for Brian Wilson, Crosby Stills & Nash, Lindsey Buckingham, and many others before he assumed the job as Front of House engineer for Carlos Santana.
While balancing his duties on the road, Mailman has also held the chair of GM of Production at Sound Image, when he was not on tour. After more than 16 years mixing Carlos Santana, Mailman hands mixing duties over to Kevin Madigan, and assumes a permanent chair at home as VP.
"It has been an honour to be a part of the Santana family for so many years. I'm confident that Kevin Madigan will deliver everything that Carlos is looking for in my absence. I look forward to a focus on the infrastructure, growth and an overall contributing, with our team, to the future success of Sound Image. It is an exciting time.", said Mailman.
President & CEO of Sound Image, Dave Shadoan, stated, "Rob has incredible attention to detail and a long history with our organization. This role was a natural and obvious progression that we had been planning for quite some time. It makes our family just that much stronger and I'm thrilled to have him take the chair."