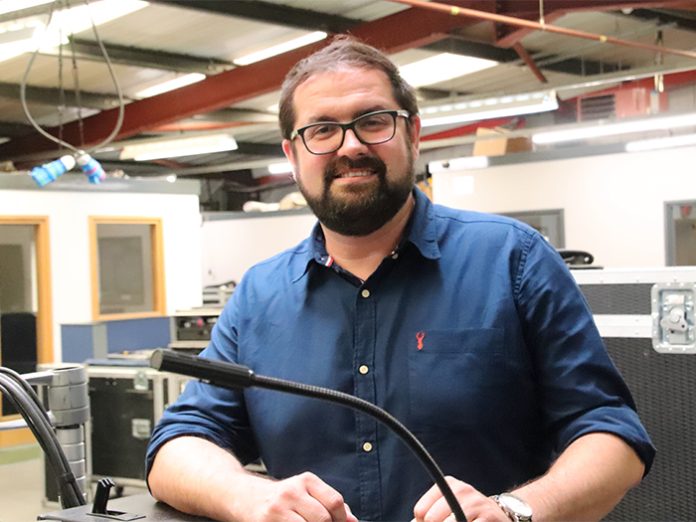 Solotech has announced the appointment of Lee Unsworth as Director of UK Operations – Live Productions, working out of the group's Manchester office.
In this new role, Lee will oversee the day-to-day running of the company's Live Productions operations at the five warehouse locations in Manchester, Redditch, Hemel Hempstead, London and Southampton. Lee first joined the group as Operations Manager for the Manchester office in June 2019 before stepping up to the role of General Manager.
Lee Unsworth commented, "I'm looking forward to taking on this expanded role. Since becoming part of the Solotech group we have sought to standardise and integrate our processes across the UK operations and this position is key to delivering on that promise. I look forward to maintaining and extending our hire inventory to meet the demand of our clients, while overseeing our manufacturing operations from Sigma Fabrications and BCS Cases."
UK Managing Director, Bryce Jewell added: "Since joining the company, Lee has been a key leader in our UK operations. He's an emphatic manager who has an excellent knowledge of our industry. I am confident he will continue to provide Solotech UK with outstanding service and commitment and will be pivotal in the continued growth of our UK operations."
Solotech is also announcing that Pete Gale has been promoted to Head of UK Assets. Pete leads the Asset Management team responsible for managing rental assets to maximise profitability and efficiency. Together with data from Business Intelligence, they will help to determine the optimum time for assets to come out of rental inventory and be sold.
Pete has been with the company (which includes Capital Sound) since 2006, first joining as Warehouse Manager at Capital's facility in Wimbledon and then moving to the role of Resources & Logistics Manager. Since the acquisition by Solotech, this role has grown to include the UK Group and the Asset Management team.
Jewell commented: "Data analytics is at the heart of Solotech's continued success. The asset team plays a fundamental role in this analysis. I am confident that under Pete's leadership we will continue to drive efficiency across the business."