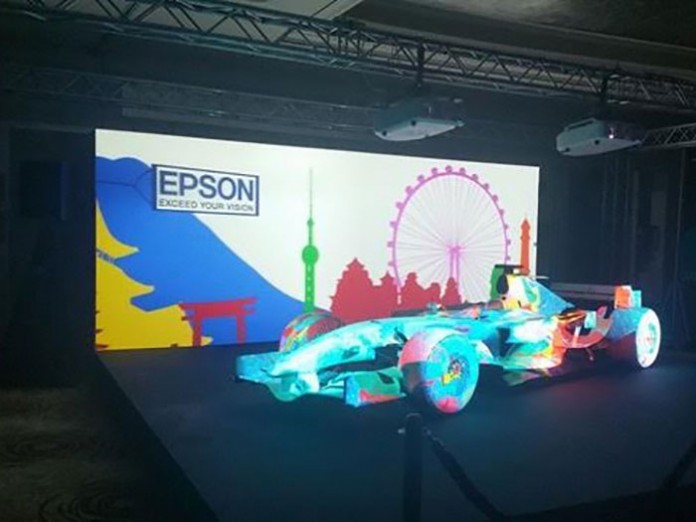 Singapore-based AIMS Productions has joined the growing roster of d3 Studios, boosting the number in the APAC region to three. As a d3 Studio AIMS offers a full d3 workflow as its in-house solution for pre-production and production of experiential multimedia for live events. d3 Technologies maintains a network of partner studios worldwide dedicated to helping fulfil customers' d3 requirements, from consultation and support to client demos and more.
AIMS combines visual arts with innovative technology to design and implement visionary multimedia productions for high-profile campaigns and installations. Productions typically encompass large-format video projection, projection mapping and interactive design, including Virtual Reality and responsive lighting design.
"I'm thrilled that AIMS is officially representing d3 in the APAC region," said d3 Founder, Chris Bird. "Their dedication to designing and delivering innovative and quality events is second to none, and we look forward to supporting them and their customers further, working closer with them now they have qualified as a d3 Studio."
According to Dario Scerna, Creative Director at AIMS, d3 has been a game changer for the company. "Thanks to d3 our design and technical teams have improved tremendously in terms of multimedia creative solutions and problem solving," he said. "d3's integrated solution is very user friendly and easy to learn and master."
Scerna notes that the company's workflow "is now more efficient due to the design and technical teams having found a common language and platform in d3. For AIMS, d3 has become the best playground for planning, production, R&D, and delivery."
d3 also allows AIMS's designers to manage real time compositing and work in layers in the media server timeline. "This is important for managing changes on the fly and avoiding long rendering times," said Scerna. The system has also simplified operation. "We can now integrate systems on one platform, such as we did for a concert where both videos on the stage backdrop and a kinetic light sculpture were programmed and controlled on d3," he points out.
Vincent Steenhoek, d3 Lead Product Specialist for d3, has just visited AIM's to lead training sessions on the new VFC cards and 12.1 Gold software release. "Training in the region is a big priority for d3," Steenhoek noted. "More people trained on the d3 platform means an ever-growing pool of d3 users in the APAC region and worldwide."