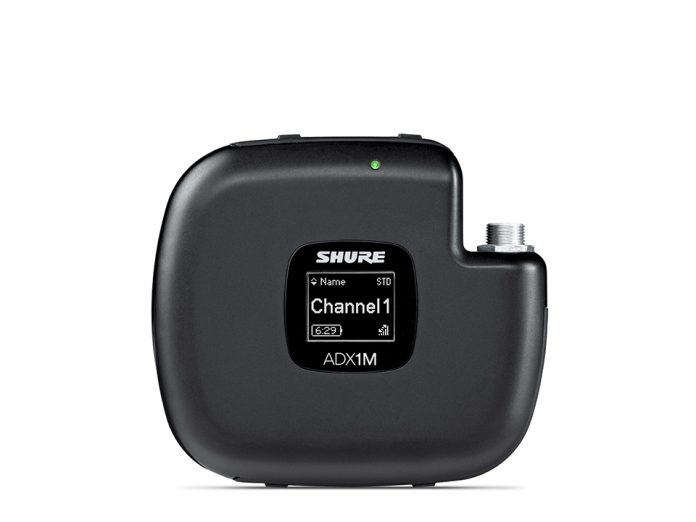 Shure recently launched its Axient Digital Wireless System at the 2017 NAB Show in Las Vegas and will now host a London-based open day on the 18th of May at RADA to showcase their new high-tier wireless offering to the UK market.
Axient Digital builds on the superior benefits of Shure UHF-R, ULX-D, and Axient wireless systems to create a new, highly scalable system featuring a universal receiver that works across two transmitter ranges (AD and ADX series) to effectively replace UHF-R and Axient. Designed from the ground up — and having listened to key customer needs — the new system proudly features the world's first micro-body pack with an internal, self-tuning antenna.
Axient Digital Open Day is free to attend and will consist of a full product overview followed by drinks and refreshments. There are three allocated time-slots for the presentation throughout the day to enable visitors to pick a time around their schedule.
Tuomo Tolonen, Shure Pro Audio Group Manager commented "Axient Digital has been designed from the ground up to overcome the challenges users encounter in a wide variety of applications—including pro touring, theatre production and television broadcasting. Axient Digital will allow both engineers and talent alike to confidently rely on pristine digital audio in the midst of even the most challenging of environments."
"It is a pleasure to host Axient Digital Open Day for anyone who wants to attend," Tolonen continued. "For years, Shure has been at the forefront of our ever-changing spectrum landscape. Having listened carefully to our customer's needs, we're excited to demonstrate Axient Digital as the future of high-tier digital wireless."