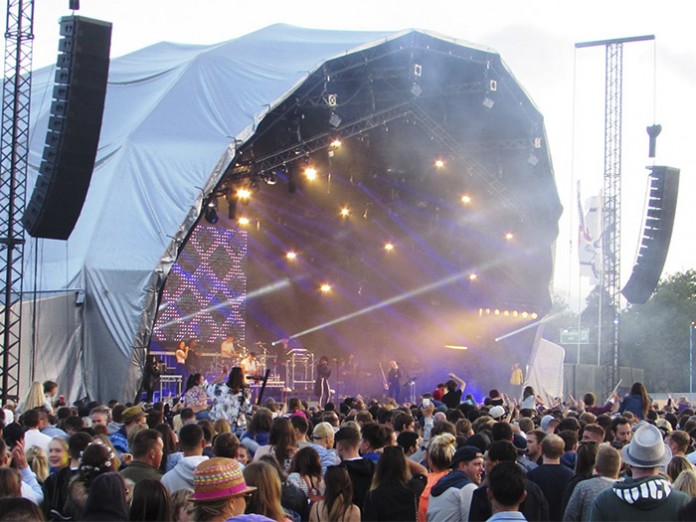 Showsec have been presented with another opportunity to build upon their working relationship with the award-winning Bestival team in 2016.
The crowd management and event security specialists will provide their services at a second Common People Festival to be staged in Oxford over the May Bank Holiday weekend when it will run simultaneously with a similar event in Southampton.
This latest development expands upon Showsec's link with Bestival and LoudSound Productions, which now involves four festivals across the summer.
As well as the two Common People events taking place this year, there is also Camp Bestival down on the Dorset coastline in late July and then Bestival, which was voted Best Major Festival at the UK Festival Awards, to round off the season in September.
"Common People enjoyed a hugely successful launch last year on Southampton Common, so we are now taking this metropolitan festival to another beautiful location at South Park in Oxford," said Dave Grindle, the Festival Director from LoudSound.
"When you are looking to establish a new venture such as this one, you need the reassurance of having a strong product and a strong team behind you,
"We are fortunate to have both of them, so we are confident of being able to build upon what was a fantastic starting point with Common People in Southampton."
The event's organisers confirmed that Duran Duran and Primal Scream will headline Common People over the weekend of May 28th and 29th.
"This [is] a significant development for the company on two counts," explained Simon Miller, Showsec's Regional Manager for the South East.
"On the one hand, it gives an excellent opportunity to continue our long-standing relationship with Bestival and LoudSound Productions. We are proud of the fact that we have played a part in the creation of so many wonderful festivals,
"On the other, this enables us to develop an even stronger staff base in the Oxford area at a time when we already operate in a number of venues and also have the prospect of being able to offer other work in nearby locations."