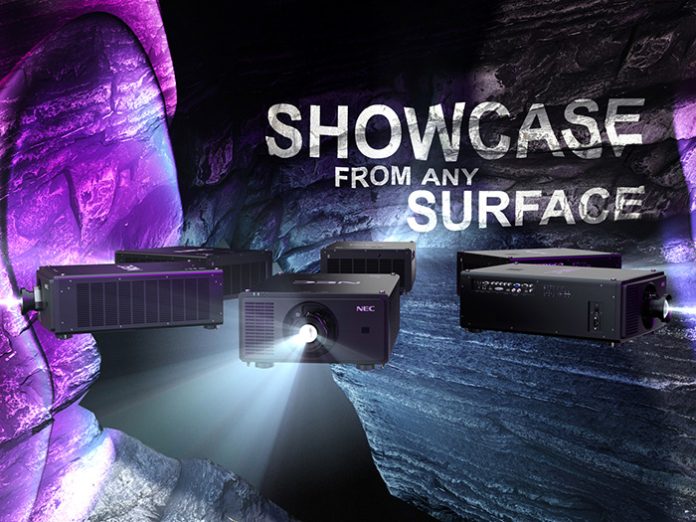 Sharp NEC Display Solutions is going to unveil the new NEC PX2201UL projector during ISE 2022, before its launch in May 2022.
The 1DLP model with RB laser technology offers colour performance while still being relatively compact. Wide interface selection, built-in edge blending and geometric control technologies all support an easy installation.
With 20,500 ANSI lumens, the PX2201UL projector gives spectators super bright and clear images. Wide interface selection and edge blending technology support the use of two or more projectors for wide visual angles.
Despite all these advanced technological properties, the PX2201UL is relatively compact and transportable. As such, it is ideal for industries where colour performance and bright images are of the essence, such as in higher education and the leisure industry, especially in museums and for advanced projection mapping.
"Our new brighter successor NEC PX2201UL, to replace the very successful PX2000UL, produces ultra-bright pictures and comes with all the technological advantages you would want in a projector. Still, it is relatively compact, easily transportable and flexible to install. Buyers really get excellent value for their money with this projector model," said Gerd Kaiser, Senior Product Manager Large Venue and Digital Cinema projection at Sharp NEC Display Solutions Europe.
Sharp/NEC will showcase the NEC PX2201UL projector at ISE 2022, which will take place in Barcelona from 10 to 13 May 2022. Visitors will find the new projector model and a team of Sharp/NEC experts in Hall three at stand E600. The NEC PX2201UL projector will be available as of May 2022.