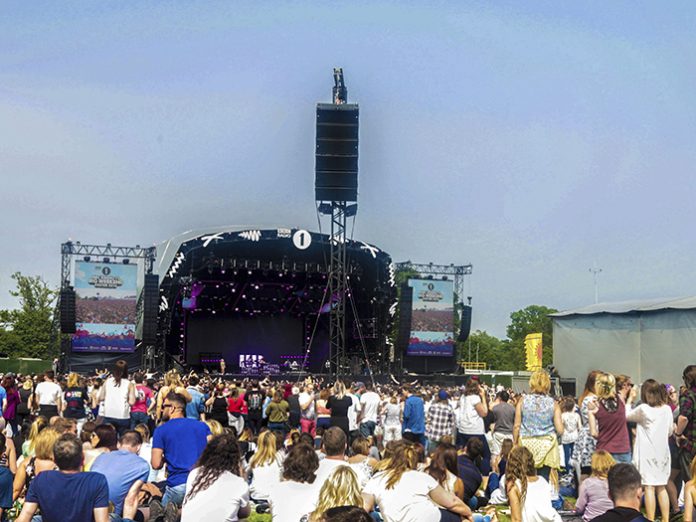 Serious Stages kicked off the festival season with the Big Weekend and supplied stages, decking and event structures to house production equipment and artists including Coldplay, Mumford & Sons, Bastille, Biffy Clyro and Jess Glynne.
The main stage was a Serious Stages 25 metre Space Roof, with a 15 metre trim height, flanked by two 12 metre goalposts, from which video screens and PA speakers were hung. Serious Stages also supplied and installed a clear-span structure for the main stage front-of-house, along with delay towers, follow spot pods and the assisted viewing platform with accessibility ramps.
In other areas, Serious also installed the stage deck inside the In New Music We Trust tent along with the assisted viewing platforms and front-of- house for each stage.
Through the winter months Serious has invested in new equipment, and introduced the company's new Purple Deck system and Ad-rails, which created a high quality finish in-keeping with the BBC's brief.
Serious Stages Managing Director Steven Corfield commented: "We've worked alongside the BBC and production manager Dick Tee on previous Big Weekends, and it was great to see the event come to the South West. Everyone was very happy with the improved level of finish our new products brought to the event structures and we'll be introducing these new elements, and more, to other festivals in what promises to be our busiest summer since we started 32 years ago."