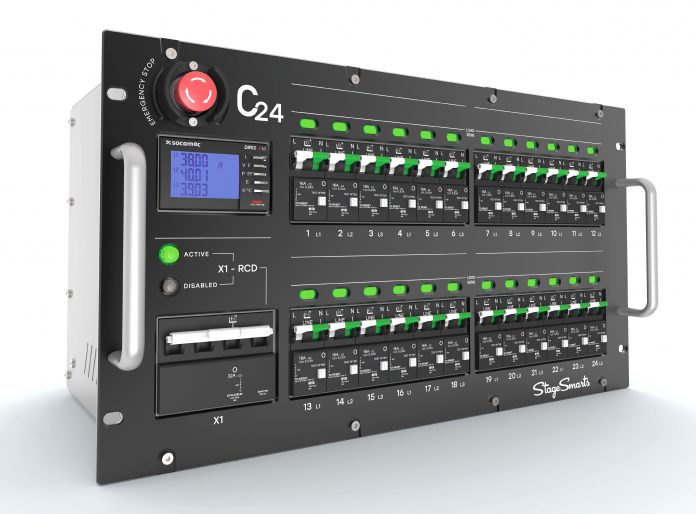 StageSmarts introduces its new C24 power distribution at the upcoming Prolight + Sound show in Frankfurt, Germany.
The C24 incorporates all the core elements of the company's larger and award-winning smart PDU series that have serviced numerous arena tours and events since its launch just over two years ago.
The C24 is designed to deal with the challenging loads that today's LED lights and screens represent. Each of the 24 channels has a load sensor that detects possible overloads as well as accidentally disconnected loads.
A fast responding 'lost neutral' sensor disconnects the C24 from the mains to eliminate damage due to excessive voltages.
A 32A 3-phase outlet with an adjustable RCD is also part of the package, useful for feeding a hoist controller, front-of-house power etc. Output options include Socapex, Harting, Powercon and Powercon True1.
Last but not least, a communication port enables remote monitoring of all loads and system status via an external multi-port server.
This new addition to the StageSmarts portfolio makes serious power distribution available to a much broader range of customers and applications.