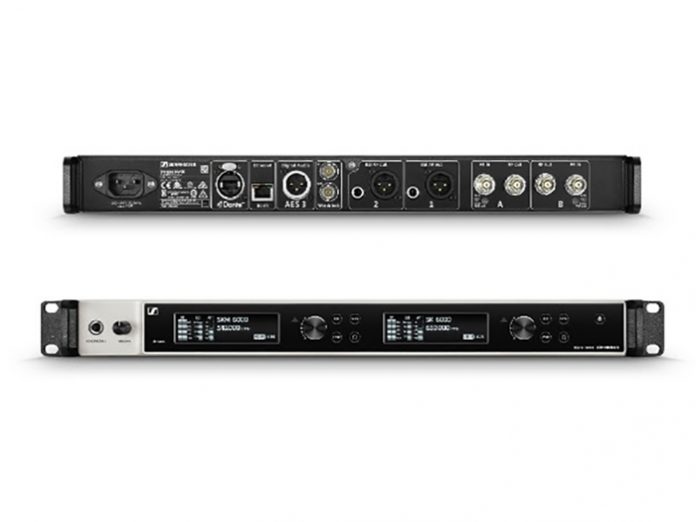 Digital 6000, the latest member of Sennheiser's professional wireless microphone range, is shipping now. Incorporating the acclaimed Long Range transmission mode and proprietary audio codec from Sennheiser's Digital 9000 series, Digital 6000 delivers high quality RF wireless and audio performance. The system fulfils the business need of rental companies, theatres, broadcasters and houses of worship for a flexible two-channel wireless solution that allows the use of existing accessory infrastructures.
The Digital 6000 series comprises a two-channel receiver that is available in two different versions, a bodypack and a handheld transmitter, and a rack-mount 19" charging unit. The receiver's switching bandwidth of 244 MHz (470 to 714 MHz) is covered by three transmitter versions (470 – 558 MHz, 550 – 638 MHz, and 630 – 718 MHz). Up to eight receiver units can be daisy-chained without the need for an additional antenna splitter; the multi-channel system will work with a single pair of antennas. System latency is 3 milliseconds.
Digital 6000 is compatible with Digital 9000 in long-range mode and with the EK 6042 digital/analogue camera receiver.