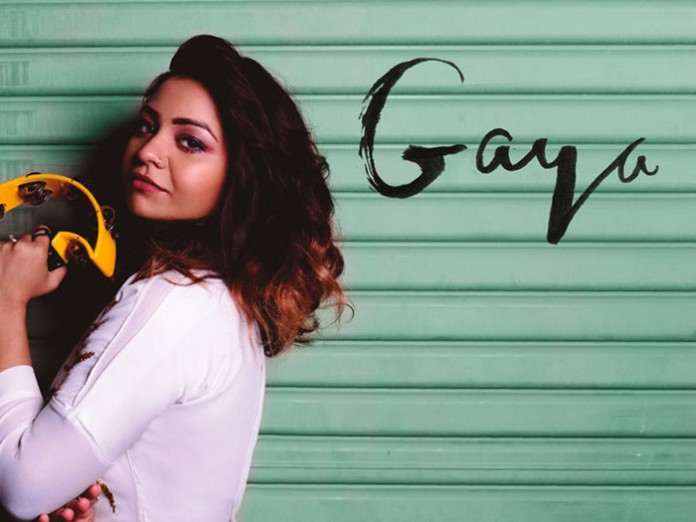 In a demonstration of its growing popularity among musicians in the region, Sennheiser has received the endorsement of Svengali, a band whose energetic live performances and music have been provoking powerful reactions all over the region, and Gaya, a UAE-based independent singer-songwriter with a deeply personal sound. The widely varying musical styles of these two artists highlight the versatility of Sennheiser's solutions and its brand appeal within the region.
Mig Cardamone, Director of Sales and Marketing at Sennheiser Middle East said: "Our regional team is highly active on Facebook, Twitter and Instagram in an effort to keep us as close to our users as possible. The endorsement of talented musicians such as Gaya and Svengali helps us broaden our reach within this community. We want artists to know that we've got world-class solutions to cater to musicians of all genres, levels of popularity and even budget."
Gaya has been named one of the highest-rated unsigned artists to date by RollingStone Middle East magazine. Her vocal-driven music, inspired by her love for the likes of Joni Mitchell and Ella Fitzgerald, has earned her a steadily growing fan base with tours across the region as well as North America and Asia.
Svengali stands out as one of the region's leading heavy metal acts. The five-person band's debut album, "Theory Of Mind" has been extremely well received by the Middle East metal community and the band actively tours the region, performing in Istanbul, Turkey at the headbanger's weekend festival, headlining Lebanon's concrete metal festival and playing numerous gigs alongside international musicians in the UAE.
Despite the stark contrast between the music styles of these two artists, they both utilise and endorse Sennheiser's D1 range of digital wireless microphone systems. "A lot of people worry that when you go wireless, you compromise on sound quality but with the D1 this just isn't true. Not only does it deliver exceptional sound, it gives us much more freedom of movement, meaning we can bring even more energy into our performances," said JM Elias, guitarist in Svengali.
The Sennheiser D1 has been specifically designed to make a performer's life easier. Its transmitters and receivers automatically pair and select suitable transmission frequencies, while multiple D1 systems can automatically coordinate themselves. "D1 instantly readies you for making music and takes the complexity out of wireless while assuring quality and reliability," concluded Mig Cardamone.