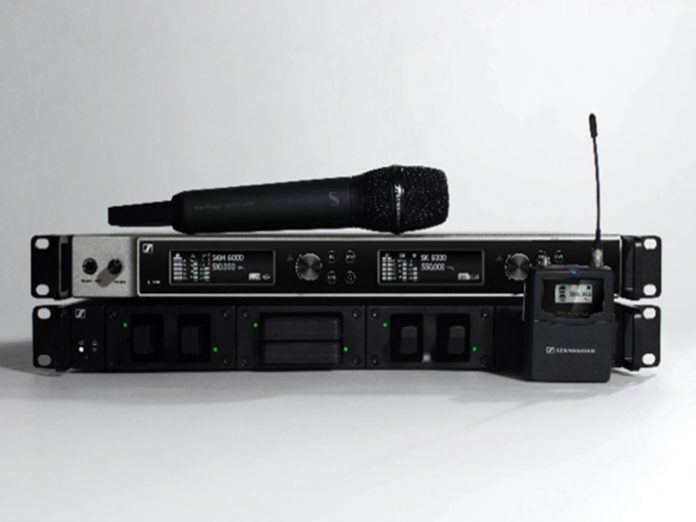 At the 17th Annual Parnelli Awards, held during NAMM 2018, Sennheiser's Digital 6000 wireless microphone system was the winning solution in the awards' Indispensable Technology – Audio category. Sennheiser's RF wireless and spectrum expert Joe Ciaudelli accepted the award on behalf of the company. 
"We are very honoured that the subscribers of Front of House magazine and Projection, Lights & Staging News have recognised Digital 6000 as Indispensable Technology," said Greg Beebe, Director Professional Audio at Sennheiser. "Being voted favorite audio product by audio professionals and industry peers means a lot to us, especially as Digital 6000 was tailored to meet their very requirements."
Crucially important in today's densely populated radio spectrum, Sennheiser's Digital 6000 radio microphone system has been physically engineered to create no intermodulation products. As a result, more channels can be accommodated in less space, and simply be placed in an equidistant grid. This leaves productions with more spectrum available for operating wireless links.
At NAMM, Sennheiser showcased the new EM 6000 DANTE receiver with secondary Dante port and new firmware for all EM 6000 receivers, which expands Digital 6000 with a 'Command' or talkback function.