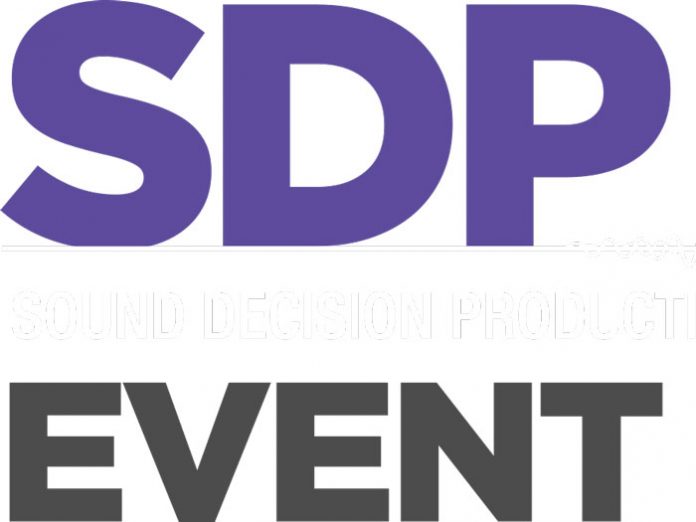 CODA Audio USA has announced that SDP Event (Sound Decision Productions) has chosen to add an AiRAY system to its inventory. SDP Event has taken delivery of 20 AiRAY boxes and 12 SCP subs. A family-run company with impeccable credentials, SDP Event has been in business for more than 25 years, servicing regional clients in Milwaukee, Illinois and Michigan, as well as undertaking national tours in support of a wide variety of artists.
CEO and Head of Systems Engineering, Mark Hartzell's first experience of CODA was trialling a HOPS8 system on a handful shows in October, before witnessing AiRAY for the first time at the Wintrust Arena in Chicago on the Fantasia tour in November.
Hartzell then took the opportunity to trial six AiRAY enclosures and four SCV subs, as he described: "We were hopeful that what we were going to hear lived up to the science that appeared so impressive on paper. It made sense and after hearing the products in action, we were believers! After doing some in-depth analysis and comparisons to our current brand's models, we were even more amazed. At the Fantasia show we were really just focused on the AiRAY tops – budget restrictions meant that we had not intended to buy any subs on the initial purchase – but after hearing how tight and defined the sub information was, we realised that we had to get a complete system."
SDP Event had been looking for a turn-key, rider-friendly, high-quality system that could cover everything from smaller corporate events to arena shows. Upon discovering that AiRAY matched the weight of their small line array box but had a higher output than their large line array box, the decision to invest was easy.
Hartzell continued: "We do a lot of summer festivals with an SL 100 stage, where we are limited to flying six of our smaller boxes per side due to weight. Sometimes the promoter will use these small stages in front of a few thousand people and that really stretches the output of our current boxes. Having the CODA system now means that without using another flying solution – or a bigger stage at a greater expense – we can use six AiRAY per side and get much more output. As far as being rider-friendly goes, I'm confident that the more people hear and mix on it, CODA will rapidly become a favourite."
CODA USA Managing Director, Luke Jenks, added: "Sales of our systems for both the touring and fixed installation markets continue to grow in the US. SDP Event's investment in AiRAY offers yet more firm evidence that an increasing number of forward-thinking audio professionals are switching on to the advantages of our next-generation technology. Every indication suggests that 2020 will be another very special year for the CODA Audio family."