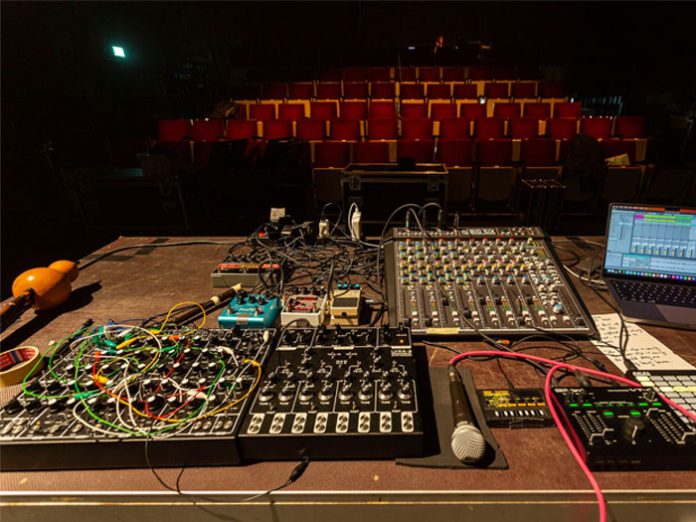 Switzerland based French composer Marie Delprat encompasses a fusion of diverse musical genres which include early, contemporary and experimental music.
To fulfil the interplay between sound, Delprat's Sound Engineer Maxime Le Saux enlisted the help of Matthias Dietrich of audio specialists Schallwerk who suggested that a CODA Audio system, which incorporates the immersive processor, Space Hub, and would offer an enhancement for Marie Delprat's cutting edge electronic performance.
Delprat's performances were staged at the Gare du Nord venue in Basel and the Boiler House in Bern which are both venues that would place emphasis on staging original, contemporary style concerts.
Following rehearsals, Le Saux settled on a dual layer quadrophonic system. At the Gare du Nord venue, the ear height level comprised four CODA Audio G715 three-way point sources and two SCV-F sensor-controlled subwoofers. The elevated layer is comprised of four G308-Pro compact two-ways, while for the low frequency extender a single SCP sub was used.
At the Boiler House, a single SCP sub again acted as a low frequency extender, whereas the ear level layer consisted of four HOPS12T with two SCV-F subs and four HOPS8T taking care of the elevated layer.
Powering the systems at both gigs were three CODA Audio LINUS14D DSP amplifiers backed by a CODA Audio Space Hub immersive processor, the Yamaha QL1 console and bringing it together by several Apple laptops.
System Engineer and Sales Representative Dietrich took up the story: "In this scenario, with a single artist on the floor and no stage we aimed for a fully surrounding approach in the acoustic domain. The loudspeaker system should mimic a hemisphere on all three axis (XYZ), with many sounds turning to create a non-directional but fully immersive feeling."
The gigs proved to be a success, according to Dietrich: "Both the artist and audience were pleased and clearly fascinated by the immersive object-based mixing. The vast possibilities offered by Space Hub and the Space Hub plugin really supported the artists vision for the performance."