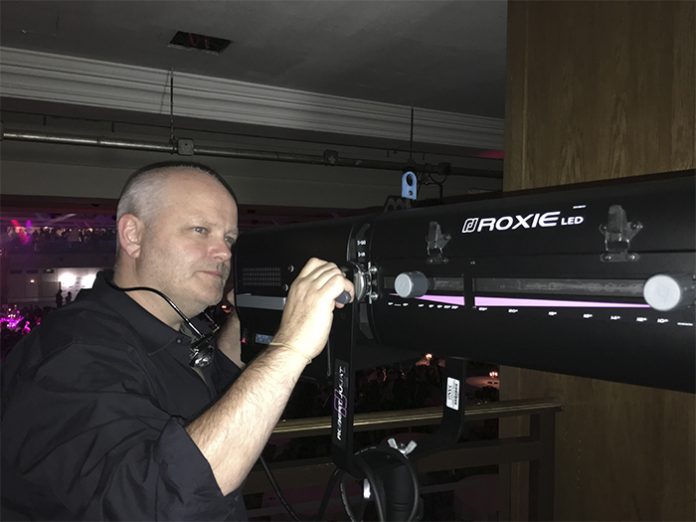 Robert Juliat has launched the Roxie LED 300W Followspot, available from its exclusive UK distributor Ambersphere Solutions. The Roxie is the company's first LED followspot.
Phil Joyce of Onyx Lighting opted for the Roxie when seeking out new followspots this year. "I have never purchased Robert Juliat followspots before but, like most lighting professionals, I've used them on locations for many years and always been impressed with the quality of their build and ease of operation," he said. "This year we had more than 30 awards shows lined up, not to mention a long list of dry hires to service so it was a case of making a purchase or continuing to rent in.'
Since delivery the Roxies have been hard at work. Joyce continued: "I knew the Roxies were straight off to an awards event at the Grosvenor House in London so when I got a call during load-in my first thought was: 'Oh no! Something must have gone horribly wrong'. I was already planning scenarios in my head for how we could fix it for them.
"As soon as I picked up, Phil said: 'So, those LED followspots we just bought off you…' I braced myself for what was to come… 'They are absolutely brilliant! They are so good, I just had to give you a call and say thank you!'
"When a customer takes the time during a busy load in to give you a call with a message like that, then you know you have sold him a good product."