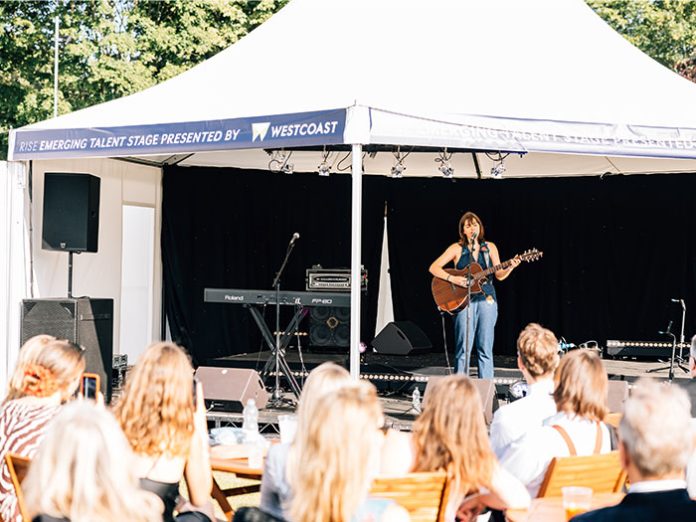 RG Jones celebrated four decades of collaboration with Henley Festival and the introduction of the RISE Stage.
Audiences were treated to unforgettable performances from the likes of Rag'n'Bone Man, Westlife, Nile Rodgers & Chic, Ministry of Sound Classical and more. The breath-taking riverside location presented unique audio challenges for organisers, particularly the iconic Floating Stage.
Given the expansive space and the relatively short front-to-back distance overcoming the technical feat proved a challenge but RG Jones, under the guidance of Simon Honywill, tackled this task with the acclaimed MLA Compact system from Martin Audio. The advanced control of the technology of the MLA system enabled precise adjustments to ensure optimal sound levels whilst also ensuring license conditions are met.
In honour of the festivals 40th anniversary, the RISE initiative was launched and to celebrate the festivals 41st anniversary the festival announced the RISE Stage which was introduced to support the next generation of talented performers and technicians in the creative industries by offering paid opportunities for young performers and internships for aspiring backstage staff.
Expressing his enthusiasm Honywill stated: "It's wonderful to provide these talented students with invaluable on-site experience."
The thriving partnership between Henley festival and RG Jones will continue to flourish as it showcases innovation, exceptional sound quality and a deep commitment to nurturing young talent.