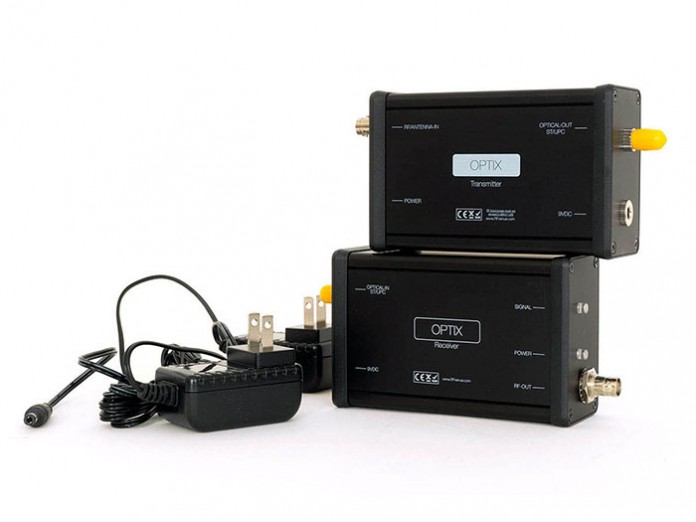 The RF over fibre platform allows the remote placement of wireless audio antennas using single-mode fibre optic cable.
OPTIX consists of two modules: a transmitter placed at the remote antenna site and a receiver at the rack or FOH location. Both modules have been redesigned with new components, connectors, and enclosures for improved performance and ease of use.
"OPTIX has been very well received by audio professionals who want to eliminate lossy, expensive coaxial cable from their wireless systems," said RF Venue CEO Chris Regan. "The second generation maintains the superb dynamic range and quality of the RF signal, while adding industry standard connectors requested by many users; All at the same affordable price — far below custom fibre alternatives."
The revised OPTIX offers female BNC connectors for all RF/antenna connections, and ST/UPC optical connectors for fibre-optic cable connections. Additional signal and power indicator lights have also been added.
"The new connector types allow you to plug coaxial cable from remote antennas directly into the transmitter module without adapters," commented Regan. "And ST terminated fibre ensures compatibility with the majority of fibre inventory already in place at AVL companies."
Both second-generation OPTIX modules include DC power supplies, and are mounted in enclosures of identical proportions for additional flexibility in rack deployments. A package is available that includes two of each module for the distribution of diversity antenna systems.