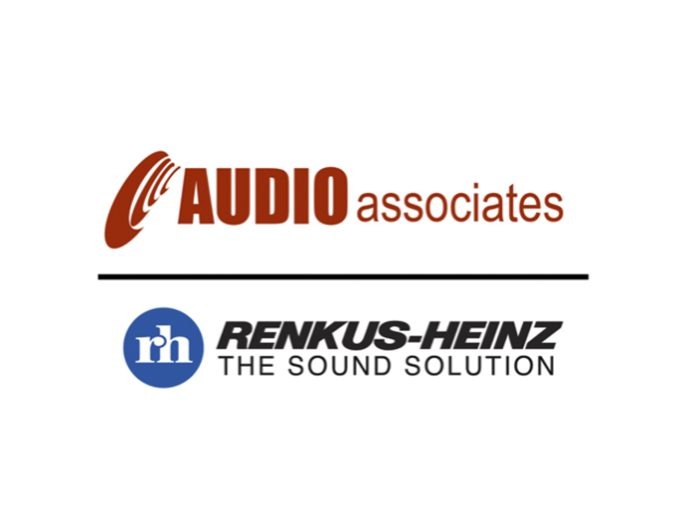 To better serve its customers in the New York City and New Jersey area, Renkus-Heinz has announced manufacturers' representative Audio Associates will be taking over the territory.
Audio Associates has been a leading manufacturers' representative firm in the AV, professional audio, system integration, sports and government market sectors since its founding in 1981. Audio Associates has been representing Renkus-Heinz in the Mid-Atlantic region of the United States, including Washington D.C., Maryland, Eastern Pennsylvania, southern New Jersey, and Virginia, since 2020.
"After being a part of Renkus-Heinz's success over the past two years in the Mid-Atlantic, I believe we are well positioned to take on the New York Metro territory," said Joe Blacker, owner of Audio Associates. "We have always enjoyed our established relationships within the consultant community as well as live production rental & staging, from Broadway theaters to corporate events. There are many vertical markets unique to New York that will be a great fit for Renkus-Heinz."
Renkus-Heinz has held a global presence in permanent installations at auditoriums,
transit centers, sports venues, houses of worship, musical performance venues and in
the rental and touring industry for over 40 years. The Renkus-Heinz product lineup features a broad spectrum of line arrays, passive column loudspeakers, point source loudspeakers and more, all equipped with integrator-friendly features.
"We've already had a great partnership with Audio Associates in the Mid-Atlantic area, and we're excited to now be working with them in the NYC area as well," said Joe Fustolo, eastern regional sales manager, Renkus-Heinz. "Given their wide outreach in NYC, we are confident that together we'll be able to capitalize on additional vertical markets and better serve our customers in a much larger capacity with the audio solutions Renkus-Heinz is known for."