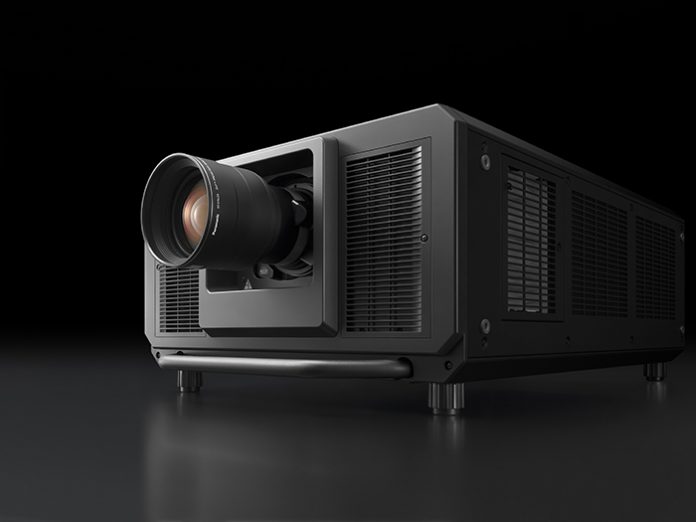 Digital and live production experts, Really Creative Media, has invested over £300,000 in Panasonic's latest laser projector, for its busy summer of touring and fashion events.
The major investment in Panasonic's new PT-RZ31KEJ 30,000 lumen laser projector, demonstrates the company's commitment to its high-end offering to events clients. The new projectors will predominantly be used for music touring, but also for projection mapping and corporate events.
The PT-RZ31K Series offers detail-rich colour performance and accuracy, high brightness and advanced mapping capabilities. The laser light source means a more consistent brightness throughout the life of the projector. This, combined with its compact form,makes it ideal for use in live events. The product offers up to 20,000 hours of maintenance free operation for permanent installations and enables 360-degree installation through any axis which offers greater flexibility when out on challenging event sites.
Nick Dew, Producer and VER explained: "We are always striving to offer our clients, whether a touring music artist, projection mapping arts project or corporate private party, the very latest in technology that will help them push the creative boundaries and provide an exceptional experience for guests. The projectors will first be used by Pet Shop Boys, replacing the show's current projection with a more streamlined, higher brightness solution."
Ian Baugh, Project Sales Manager for Panasonic, said: "The use of projection mapping in events is a rapidly growing trend. Panasonic is at the forefront of this and, by making such a significant investment, Really Creative Media will be able to meet the increasingly complex needs of a market demanding bigger, better shows."
Really Creative Media has teamed up with 5Star Cases to design and manufacture new cases for the additions to the team's new product inventory.