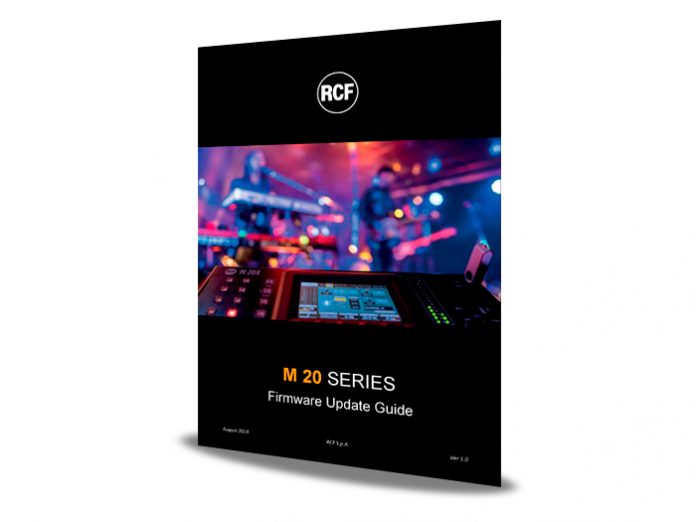 RCF Audio has released new firmware (ver. 170) and apps (both for iOS and Android) for the M 20X digital mixer. The update offers, amongst bug fixes and system improvements:
Improved system robustness and stability
Extended digital trim level to -30…+30 dB for Stream / SD card / Drive input sources
New "Solo Clear" function
New Main Out After Fader Level (AFL) source option for Outputs Routing
Fix of initial EQ settings after a Factory Reset
Download the firmware update here.