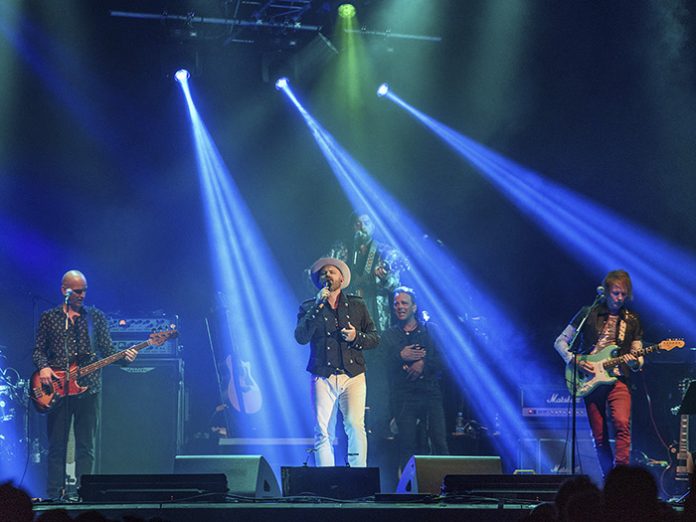 Alan Parsons and his band were back in Germany for 13 dates throughout the country in May. Playing a mixture of indoor and outdoor shows with his nine-piece band, Alan Parsons Live Project was mixed by Emmy-nominated FOH Engineer and Production Manager Ross Pallone. He stated that "the sound of the show has to be very high quality, as the fans expect that."
Alan Parsons is, in fact, a living legend of audio production. His experience producing Pink Floyd and working with The Beatles marks him down as a real icon for sound professionals and enthusiasts. To achieve maximum quality and perfect coverage in all the different venues, 24 modules of RCF HDL 50-A were used as the main system, 12 per side, plus 18 RCF SUB 9007-AS for the low frequency coverage, six TT052A as front-fills and four TTL 6-A for the out-fill coverage.
"I was invited to use the RCF HDL-50 system for the Alan Parsons Live Project tour in Germany back in May 2017. I had never heard of or used any RCF PA systems before, so I was sceptical — but the sound company assured me that it is a good PA system." Pallone continued. "As it turned out, I was very pleased with the RCF PA. It was very smooth with excellent coverage. The main PA was powerful and never harsh.
The 21″ SUB 9007-AS is the best I have ever used. They were set up every day in the cardioid pattern that made the subs deliver the same volume from the front of the venue to the back. I could sit right in front of the subs and not be blown away.
This also worked well with the low profile RCF TT052A front fills that were provided. I am always very concerned that the people in the front rows have good sound. I do not want them to be pounded to death with subs, and I want them to be able to hear the band clearly through the front fills. On some of the shows, we used the RCF TTL 6-A boxes that were provided to cover the sides of the venue that could not be reached with the main PA or front fills. These boxes worked great for that purpose."
The entire system was connected on a network to control each loudspeaker through the powerful RCF management software: RDNet, freely downloadable on the RCF website. "One of the great things about the RCF system is that every box is easily remote controlled. The systems tech and I could walk around the room, and we could not only change the volume on each and every box but we could also EQ every box, individually." explained Pallone.
He continued: "I am looking forward to RCF becoming a PA system that is readily available everywhere in the world. This company makes all their own components and has rigorous quality control. I had the opportunity to visit the RCF factory in Italy, and I was very impressed with the way they build their PA systems. If you are an engineer and you are offered the RCF PA for a gig, go for it. You will not be disappointed."