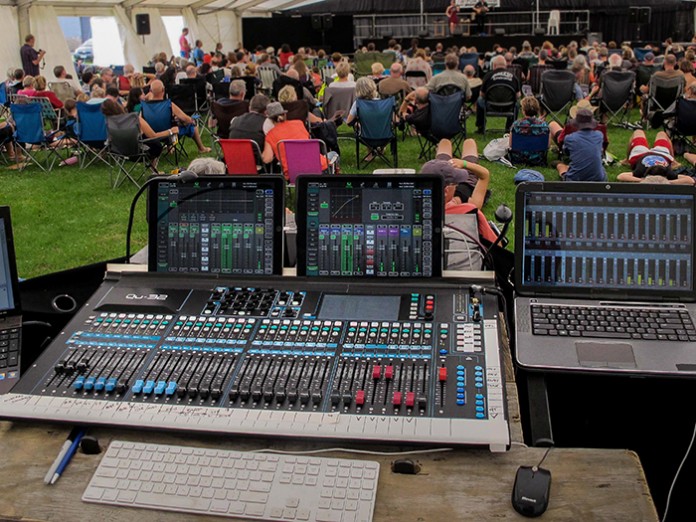 Allen & Heath's Qu-32's compact digital mixers were used throughout the recent Auckland Folk Festival, managing FOH and monitor sound for all three stages.
The three stages comprised the Festival Stage, Mill Stage and new for 2016, the Village Stage. Selected by PA Company SoundandLight, Allen & Heath's Qu-32's mixers were installed at FOH as well as several monitors, which were placed on each stage, with Allen & Heath's AR2412's and AR84's racks for additional remote IO. 
"I have managed the folk festival for about 15 years. It requires 14 hours of mixing a day so reliability is key, which is why we have always used A&H mixers," commented Dave Hodge, Director and Engineer at PA Company, SoundandLight.
"Due to the fabulous recall ability, we just use the compact QU-32's at FOH and monitors. Set up is so easy with scene recall for each band, song, individual instrument, and even a 'just in case' scenario, as acoustic groups often bring on an additional guest player. Two iPads are also an integral part of my set up, one to control the matrixes, sub send and groups, and another to manage EFX sends / returns and stereo returns for MCs and background music."