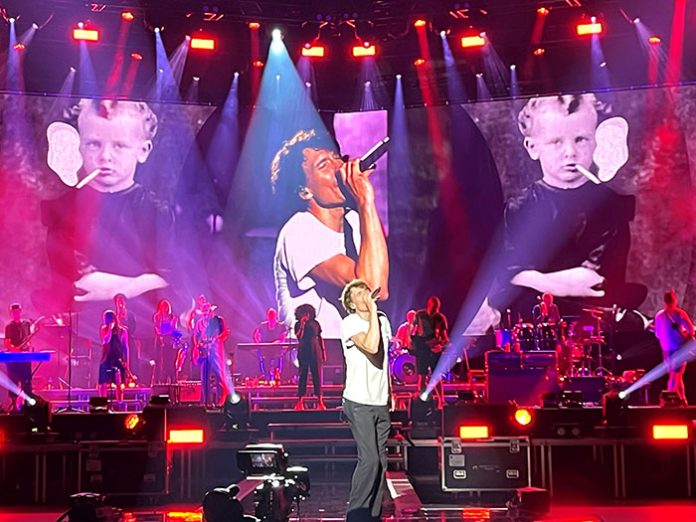 Creative Technologies Sweden provided 32 PROLIGHTS Sunblast 3000FC for Swedish singer Håkan Hellström's summer tour.
Lighting Designer, Calle Brattberg explained: "I needed a punchy and bright strobe that could add both extra strobe effects and provide a fantastic wash with vivid colours." Having previously used over 100 units of the Sunblast 3000 at Hellström's arena shows last year, Brattberg had full confidence in its capabilities.
Challenged by the unpredictable Swedish summer weather, the Sunblast 3000 strobes showcased their resilience through their IP65 rating.
Pontus Thorén, the tour's crew chief, praised the Sunblast 3000's: "It's really a tank," said Thorén. "The lighting crew rigged and unrigged the units every day, in rain or sun, and not a single unit needed replacing over the entire summer."