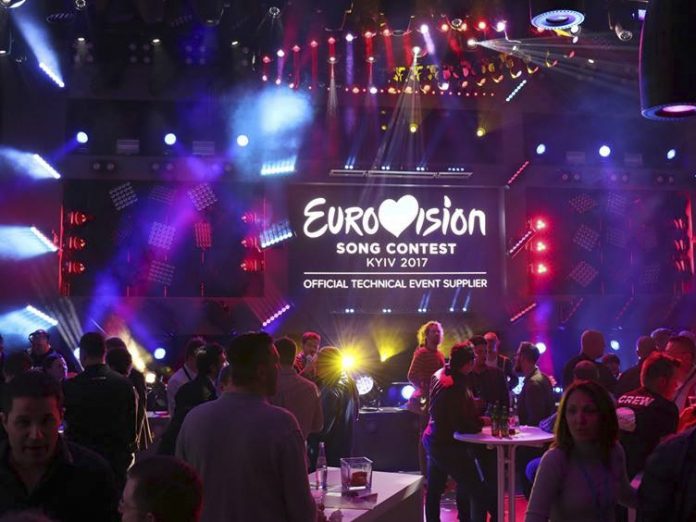 Prolight + Sound 2017 was historic for Elation Professional. Bolstered by a new distribution relationship in Germany with LMP Lichttechnik Vertriebs, as well as the announcement just prior to the show that over 800 Elation lighting fixtures will feature on the 2017 Eurovision Song Contest, this year's Prolight + Sound was truly one to remember for Elation.
The new Proteus line of IP-rated arc-source moving heads headlined an outstanding line-up of innovations that attracted crowds to the Elation stand across the 4-day show. The Elation stand, lit by LDs André Beekmans and Marco Driessen of creative design practice The Art of Light, was hopping from start to finish. The buzz was unmistakable with an exhilarating light show drawing crowds hourly and a Thursday stand party proving the perfect occasion for new and familiar faces to unwind after a busy day.
Several products fuelled the buzz including the world premiere of Elation's new full-colour Paladin strobe/wash/blinder effect light, which Lighting Designer Jerry Appelt and Eurovision Song Contest Head of Production Ola Melzig will be using on the Eurovision shows. Visitors to Prolight + Sound had their chance to see the IP65 Proteus Beam and Proteus Hybrid – both now available to the market – as well as the theatrical-grade Artiste DaVinci LED moving head spot and Platinum 1200 Wash, Elation's brightest LED wash to date. Elation's full-colour Fuze LED wash moving heads and IP65-rated PAR luminaires with their classic Fresnel-look also continued to draw attention.
Visitors to this year's Prolight + Sound had the opportunity to see for themselves the real-world possibilities with Elation lighting at the Musikmesse Center Stage, where a full complement of Elation products, supplied by satis&fy, were used for band performances.
The feet were tired and voices scratchy after four busy days but Elation spirits were soaring after a great show. The Elation team would like to thank all those who stopped by the stand. Thanks to their support it was a very successful show and the feedback on the new products was excellent.