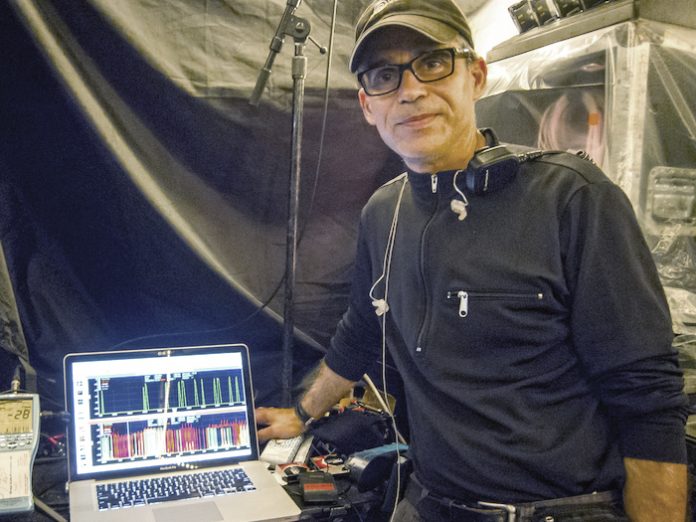 During AES@NAMM Wireless touring professional, Ike Zimbel will provide training for the Professional Wireless IAS software and the Radio Active Designs UV-1G wireless intercom system.
The one-hour training sessions will be held at the Anaheim Hilton Hotel's NAMM U Education Centre, adjacent to a brand-new pro-audio exhibit space. The RAD and IAS sessions will take place on Thursday 24 January 2019 at 3 pm and Saturday 26 January 2019 at 3 pm.
Professional Wireless' Intermodulation Analysis System software is the industry standard frequency coordination software that has been used at a lot of major sporting and broadcast events since its inception. Radio Active Designs UV-1G wireless intercom system operates primarily in the VHF band clearing valuable UHF bandwidth for other systems.
Zimbel will demonstrate the system and topics covered will include; Analog RF transmission scheme, best practices for set-up and deployment, using the GUI to program bases and belts, Scene memory in belt packs and why the UV-1G makes the most sense for your intercom inventory.
"Available UHF bandwidth is being reduced to just 150MHz making spectral efficiency of paramount importance," added Zimbel. "With the very small footprint of the UV-1G UHF transmit frequencies and the fact that the belt packs operate in the relatively open VHF band, the UV-1G is the best choice for large intercom intensive events, small 'dry hire' rentals and everything in between."
Zimbel will also present antenna types and designs from Professional Wireless Systems, which will walk attendees through the range of antennas and antenna accessories made by Professional Wireless Systems. After the one-hour session, attendees will leave understanding how upgrading antenna systems can upgrade their wireless game. These sessions will be held from 2 pm on both Thursday 24 January 2019 and Saturday 26 January 2019.
Registration for these events is available at www.AESNAMMregistration2019.com.