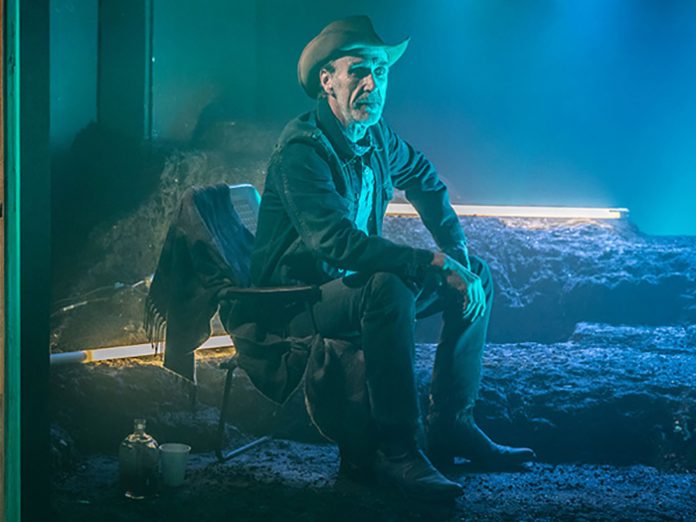 Found111, the unique theatre space established by theatre producer Emily Dobbs, has ended it's short-term lease at the former home of Central Saint Martin's College with a final performance of Fool for Love, directed by Simon Evans.
Set Designer Ben Stones and Lighting Designer Elliot Griggs dealt with limited space, resources and time, but worked with Evans and Dobbs to offer Found111 regulars a fresh interpretation of the space.
Griggs began the design process by using Vectorworks to create a 3D image of the space. He commented: "Building the whole theatre space in a 3D visualiser such as Vectorworks was brilliant because it let me see my lighting design from every angle."
"Ben and I were keen to use a digital light curtain (DLC) style effect, upstage of the motel room in what is essentially no-man's land. I initially looked at the GLP X4 Bar 20 LED battens, but eventually opted for the excellent GLP X4S lights, which gave me an enormous amount of flexibility," Griggs added.
PRG XL Video supplied equipment to each of the shows, including the final production on 17th December 2016.