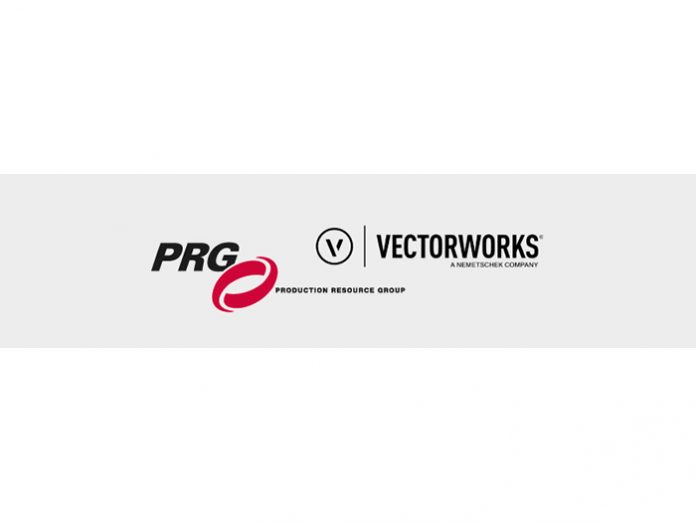 Production Resource Group LLC (PRG) – leading supplier of entertainment and event technology solutions worked with global entertainment design software developer Vectorworks, to ensure a seamless Rock in Rio festival in Lisbon, Portugal.
The Rock in Rio festival collaboration between PRG and Vectorworks demonstrated the realisation of workflows using ESP Vision software to previsualise each lighting designer's concept. As in previous years, PRG will be supplying lighting technology and all related rigging for the festival. The event technology specialist is now in its 13th year of working with Rock in Rio.
"We started working with Rock in Rio back in 2004; during this time, we were able to supply lighting and video technology at festivals in Rio de Janeiro, Madrid, Las Vegas and Lisbon," said Christoph Hahnl, Senior Account Manager at PRG. "This year's festival marks the 30th anniversary of Rock in Rio, and we are excited to be on board."
Now owned by Vectorworks, Vision puts the power to pre-visualise and cue your show at your fingertips. The software enables entertainment designers to rehearse the look of a show before they arrive at the venue. Adaptations and changes can easily be made in advance, allowing for more efficient working. "With the increasing need to simulate a lighting design before it's ever executed on a live stage, our collaboration with PRG at Rock in Rio Lisbon provides the perfect venue in which to demonstrate our commitment to empowering today's entertainment designers," said Stewart Rom, chief marketing officer for Vectorworks. "We look forward to showing the world how our two companies can contribute to the ultimate show experience in Lisbon this year and enable today's visionaries in lighting design to advance the way they work."
As part of its ongoing collaboration, PRG is working with Vectorworks' R&D department to create leading solutions and is among the first to use the companies latest software technologies. Vectorworks Spotlight users are able to work with a catalog of PRG-owned gear in the software, making the design development and documentation process even faster for lighting, production and scenic designers. The close working proximity to designers allows PRG an active exchange of ideas to identify the latest requirements and be involved in leading the development of future technology. Spotlight is the industry-leading software for entertainment design that allows designers to work in 2D and 3D with integrated worksheet functionality and rendering capabilities.
"The collaboration with Vectorworks is well underway, and we have already identified ways to improve internal and external working processes," said Götz Bauer, Special Operations Director at PRG. "By incorporating PRG's gear into the Spotlight software library, users are able to work increasingly efficiently and improve working processes. Our close relationship with designers from around the world enables us to really make a difference by using their feedback, and our experience to create solutions from which the whole industry can gain."
The festival will take place over two consecutive weekends starting on 19 May 2016. The lineup features acts like Queen + Adam Lambert, Maroon 5, Korn, Ariana Grande, Hollywood Vampires and Avicii. The lighting design for the festivals in Las Vegas, Rio de Janeiro and Lisbon was created by lighting designer Terry Cook for Woodroffe Bassett Design.