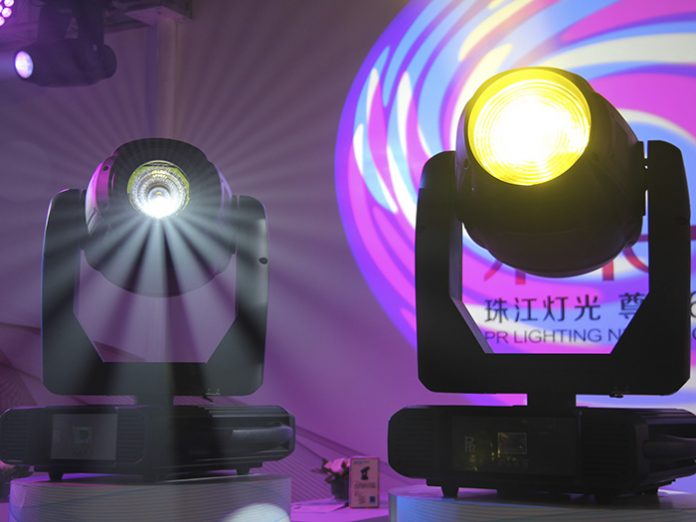 PR Lighting recently showcased its PR6000 Spot and Wash/FS combination at the Palm Expo China trade fair in Beijing.
"These are important additions to our family of large scale discharge solutions," announced Sales Director Ernie Armas.
Meanwhile, at PR Lighting's booth, Ad Van Den Brandt, Philips Director Product and Marketing Management, Special Lighting Health & Industry, also made a short speech.
"This is a new addition to our HID range," he stated. "We are now celebrating 125 years and looking forward to a bright and interesting future. I am proud that we are the biggest lighting brand in the world and we will continue to innovate, especially in the entertainment sector with our partners in the industry, in which we include PR Lighting."