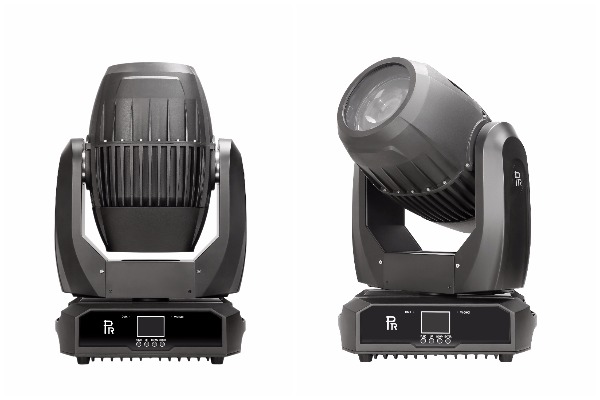 PR Lighting has announced a new addition to its IP65-rated Aqua range, which enjoyed a spectacular launch at a number of global trade-shows in 2017.
The waterproof and dust-proof Aqua 350 Beam moving head features a 350W lamp and 6800K colour temperature, with an advanced optical system tasked to deliver a powerful 2.1° parallel beam. The fixture is designed for outdoor situations, particularly where an outdoor searchlight and big air looks are required.
The Aqua 350 Beam includes 12 dichroic colours, featuring CTO and White, 2 Gobo Wheels and 3 prisms. A fixed wheel contains 16 gobos plus open and rotating wheel 12 interchangeable gobos plus open. The 3 prisms offer 8-facet, 16-facet and linear, with bi-directional rotation plus CTO, Frost and Open.
The fixture is also built with an individual frost filter, and double shutter blades 0.3-20fps while movement consists of 540° pan and 270° tilt, with auto position correction. The product is now in full production and already shipping.