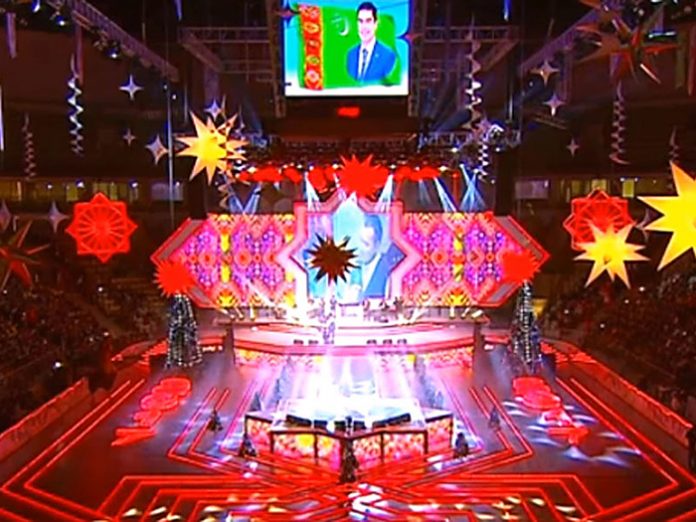 Polimeks İnşaat ve Sanayi A.Ş. is a Turkish construction company based in Istanbul that primarily operates in Turkmenistan, Turkey, Russia and Kazakhstan. According to the American magazine Engineering News Record, Polimeks is ranked number 59 in the list of 225 largest international contractors.
For construction company Polimeksİnşaat ve Sanayi A.Ş' New Year Show in the Turkmenistan Ice Hockey Arena in Ashgabat, lighting was designed by Lighting Designer and Programmer Umut Yurtsevenused. The equipment included a grandMA2 full-size console and a grandMA2 light, with an MA NPU (Network Processing Unit) to control dozens of moving lights. Amongst the lights used were 46 Claypaky Sharpys, 24 Alpha Spot HPE 1200's and 24 Alpha Wash 1200's.
Assisting Yurtsevenused was Operator Serdar Özgür. Phantom Event Engineering provided the lighting equipment, whilst SF SES VE Isik Sistemleri A.S. is MA Lighting's exclusive distributor in Turkey.