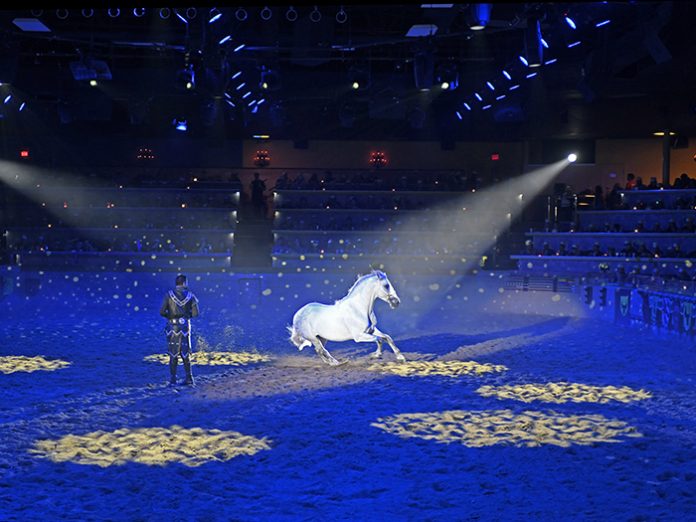 Signify have announced that the Medieval Times attraction in Buena Park, California has upgraded its show lighting with the latest LED fixtures from the Philips Vari-Lite and Showline brands. The new lighting choice will eventually bring improved performance and power efficiency to all ten Medieval Times venues in North America.
Lighting Designer Marty Huntoon of installer All Pro Integrated Systems specified the new Philips Vari-Lite VLZ Profile, plus the SL Punchlite 220 and SL LEDSPOT 300 fixtures from the Showline range. He said: "The SL Punchlite 220 was a simple replacement for the PAR lanterns, giving huge improvements in output, power efficiency, programming options and reliability. The motorized zoom capability was also a factor. Add to that the fixture's IP65 protection rating in a hostile, dusty environment and the 220 was the only choice."
Huntoon also chose the Philips Vari-Lite VLZ Profiles with their "amazing optics and high performance LED engine" to provide dynamic effects projection for the equestrian demonstrations, and to light the Awards Ceremony. "They give exceptional performance and ease of use," he said.
Further dynamic effects and cross-wash lighting over the arena are provided by SL LEDSpot 300 fixtures. Huntoon said, "I've been very impressed with the performance of the LEDSpots. They provide colors and graphics consistent with the VLZ luminaires and they are great value for money."
Martin Palmer, Philips Vari-Lite and Showline Product Manager for Signify Entertainment Lighting, said, "The high output, versatility and color consistency across these fixtures, plus the advantages of power efficiency and low maintenance, make them an attractive option for show environments of this kind. We are delighted to be able to support Marty and the Medieval Times venues with lighting instruments that deliver such benefits."