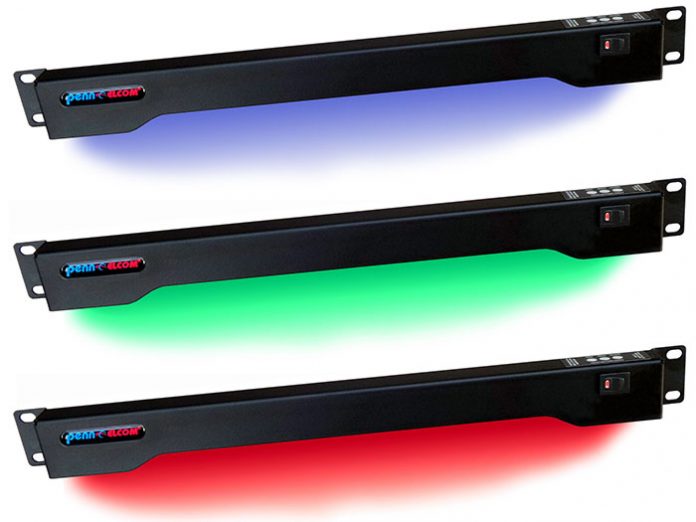 Penn Elcom has launched an RGB version of its RADM-23 Raclite.
"Penn is all about customer service, and the original cool-white LED Raclite was an instant success," said Penn Elcom's Rob Platt. "People love the product, so much so that we started receiving requests for coloured versions."
The 1U RADM-23C features 15 RGB SMD 5050 LED emitters with a beam angle of 120° to cover a wide variety of different set-ups.
A 12v / 500 mA Universal power supply means the Raclite can be plugged in and powered up anywhere in the world. It features Penn's renowned rugged steel constriction and is finished in black as standard.