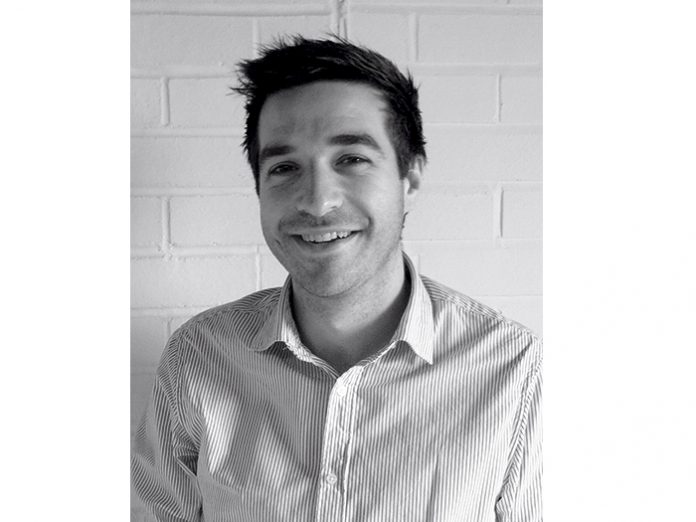 How did you initially get interested in live event technology?

"My interest first began in the live side. We ran club nights at university and I would always work on the set design side – keen to look at new ways of doing things, especially when it came to creating immersive environments. That's how I ended up in this world. Event technologies are great, but I was looking for something more physical – like the 'growing' wild meadow we did for the first European Games, which is an analogue effect that has a high-tech solution behind it."
How did NEWSUBSTANCE come to fruition?
"My business partner at the time and I started club nights in Durham. We built big sets and had 1,500 people coming to our events. Things escalated but we soon realised that we didn't have the nerve for promoting on a weekly basis. Instead, we started working with aerial performers and street theatre people, creating big theatrical structures and bringing articulation to simple scenarios. That's how we found our way into ceremonies and opening events.
What kind of projects do you undertake and in which sectors?
 We occupy a space where design meets drama, utilising entertainment technologies in unique ways, which means we sit across a range of sectors.
"Our most recent work with NEWSUBSTANCE was Spectra at Coachella, which is a 7-storey pavilion-cum-art installation that's washed with changing colour – inside and out – taking people on a journey in the process. It's going to be there for at least 3 years, so people can experience it at next year's festival and in 2020.
"We delivered the drone swarm performance at the Opening Spectacular of the Great Exhibition of the North in Newcastle, marking the beginning of our joint venture with SKYMAGIC. That was the UK's first largescale drone performance. In terms of what we can do, it was relatively small at 100 drones, but it became the main talking point of the opening event.
"Other recent projects include adding 6,000 of our LED Falling Stars to the opening ceremony of Abu Dhabi Louvre, designing high detail, lightweight and tourable props for their world premiere of The Little Mermaid, and Spirit – a sculptural installation – in Leeds' Victoria Quarter.
We also worked with Disney on Frozen the musical, creating 2m shards of ice that rose from a 2 deep stage underdeck, which were layered in smoke, confetti and each one projection mapped."
What does it mean to the company to have Spectra at Coachella for at least the next 3 years?
"Spectra is one of those big pivotal moments for the company. The work that we've done over the last 2 or 3 years brought us to that project. Everyone knows what Coachella is, so to be one of 6 selected artists is something special – it's a global badge of honour. That project gave us the opportunity to show the scope of what we're capable of as a studio – from pencil drawing to fabrication – and how we can deliver across that entire process. The fact that Spectra will be there for at least 3 years means we can develop the narrative, allowing it to evolve as a proper installation piece."
Where do you think the future of physical special effects lies?

"Drones is a massively interesting topic. If you look at SKYMAGIC, in 2016 we could produce a show with 40 drones, now we can have 2,000 in the sky at one time. It shows the speed of development in that world. As a leader in the field, it's an exciting time. We're exploring the language, volume and level of control, and we're talking to people about lasers, lighting, mirrors and pyro as we look at ways of amplifying the image. We're really only on the first page of performance drone shows, so there are lots of exciting developments to look forward to."