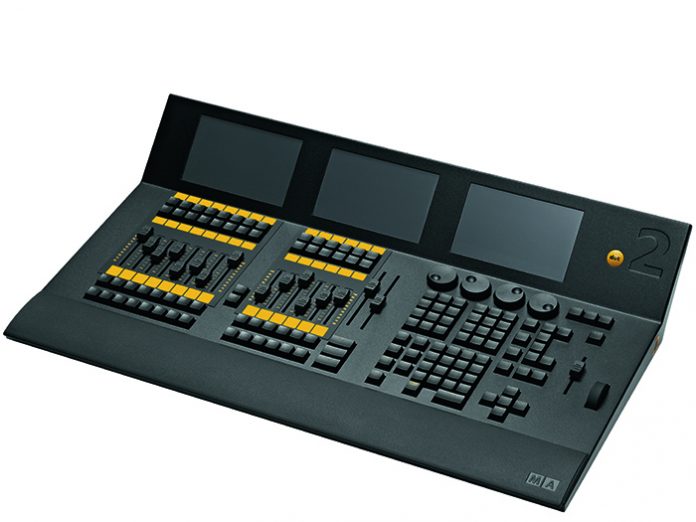 Parlights has become the most recent member of A.C.T Lighting's dot2 Preferred Stocking Dealer program.
Launched earlier this year, the program is open to select dealerships that stock MA Lighting's dot2 family of consoles and offer system training and support. A.C.T Lighting is the exclusive distributor of MA Lighting products in North America.
Parlights is an award-winning theatrical lighting and rigging company based in Maryland providing installation, sales, and service throughout the Mid-Atlantic. As a dot2 stocking dealer, Parlights holds an inventory of dot2 consoles, and also offers user training.
"We're excited that Parlights has joined our dot2 Preferred Stocking Dealer program," said Doug Mekanik, Eastern Regional Sales for A.C.T Lighting. "With their inventory of dot2 consoles and accessories, Parlights will be able to meet the growing demand for dot2 rentals, sales, training and support in the Mid-Atlantic region."
"Parlights bought a dot2 console to use as a sales demo as soon as it was available, and we've been leading with the console ever since," said Parlights CEO Walt Dowling. "Our customers are increasingly moving to all-LED lighting systems and high-feature consoles. dot2 delivers the right features in an easy to learn, easy to use format."
Parlights has both dot2 core and dot2 XL-F consoles in its rental and sales inventory. dot2 core includes a full programming section, master playback section, six fader playbacks and 12 individual playback buttons. Two built-in touchscreens and support for one external touchscreen ensure the dot2 core has the flexible hardware required for almost any kind of show. dot2 XLF offers expanded capacity with 14 fader playbacks and 28 individual playback buttons.