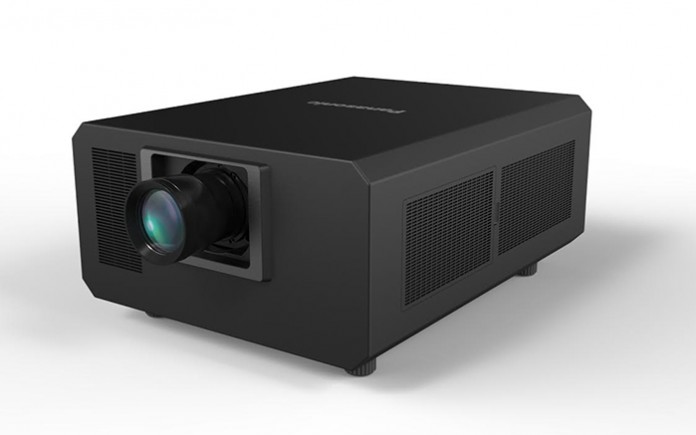 Panasonic used ISE 2016 to launch the 28,000 lumens PT-RZ31K, the company's first 3-Chip DLP SOLID SHINE laser phosphor projector series, especially designed for large venue applications.
The projectors will be available from autumn 2016 in both WUXGA and SXGA+, each outputting 28,000 centre lumens, and offer continuous maintenance-free operation, low total cost of ownership, small cabinet and stunning picture quality. A new liquid cooling system also contributes to reliability and quiet operation.
The range is compatible with existing Panasonic lenses for 3-Chip DLP projectors, allowing operators to share lenses between projectors in their inventories. Hartmut Kulessa, European Projector Marketing Manager at Panasonic, said: "Panasonic has been particularly strong in producing high brightness projectors for large venues, projection mapping and outdoor events. By bringing a laser projector to this space we are giving our rental partners a winning alternative, with technology that is bright enough, small enough and reliable enough for their needs.
"We think the RZ31K can virtually eliminate the concept of hot-back up. This is sure to go down well with event production teams, as projections stacks will become smaller and less complicated than in the past, saving time and money."
The projectors boast a suite of image enhancement technologies designed to provide immersive picture quality, including a 120 Hz Real Motion Processor for fluid action sequences; 20:000:1 contrast; Detail Clarity Processor 5 for fine details; and System Daylight View 3 for enhanced colour and brightness in mapping applications.
The RZ31K series offers 360° installation, DIGITAL LINK single-cable transmission of video and control signals over long distances, a backup input setting, as well as edge blending, colour matching, brightness and colour control with geometric adjustment functions for blending multiple projectors.