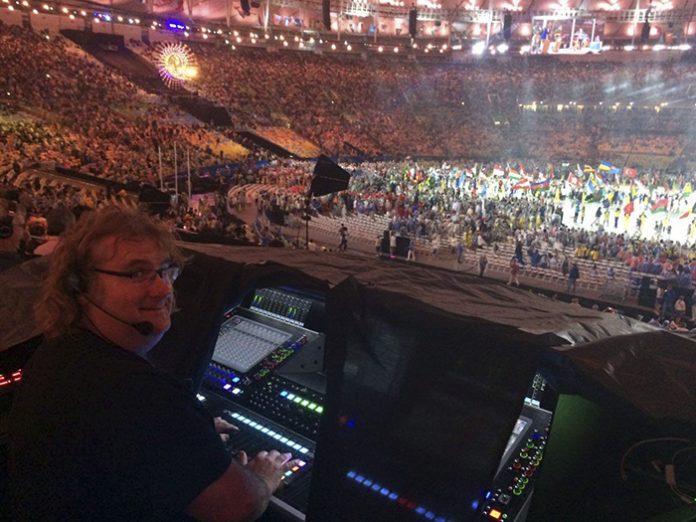 Australian company Norwest Productions, part of the NW Group of sound, lighting, staging, projection, LED and comms companies, has successfully completed the audio contract for the opening and closing ceremonies of the Rio 2016 Olympic Games.
Norwest Director and Founder Chris Kennedy was on hand at the opening ceremony as he has been for over 35 major ceremonies events since the Sydney 2016 Olympics.
Kennedy said: "When we did the Sydney Olympic ceremonies in 2000 I had no idea that this would be an ongoing business that has now become part of the company's DNA. We have now done every summer Olympic opening and closing ceremony this millennium, other than Beijing – a total of four. I am sure that is a record that will be very difficult to surpass."
Many of the specialist Norwest team working on Rio started on Sydney 2000, including FOH Engineer and Head of Audio at NWG Ian Shapcott and Steve Caldwell, the Norwest spectrum guru who designed and managed the implementation of radio devices with more than 3,500 individual frequencies.
Norwest designed the complex system in-house, and partnered with local firm Loudness to provide the audio requirements. Norwest has partnered with local companies at every international event they have done.
Kennedy continued: "We believe that we should be sharing the experience and the economic benefits with local suppliers and crew. We hope that this leaves a lasting legacy after we leave the country – and we make a lot of great friends over the world."
The ceremonies were directed by Executive Producer Marco Balich.