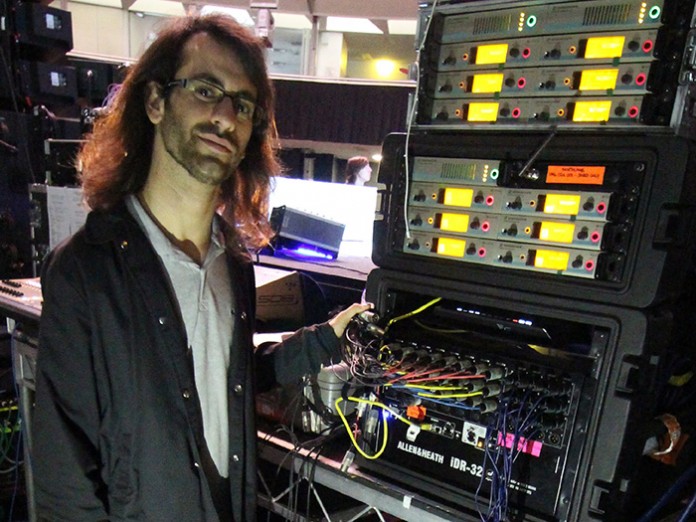 Australian progressive metalcore band, Northlane, completed a sold out homecoming tour carrying an Allen & Heath iLive monitor system. The monitor system comprised an iDR-32 MixRack with iLive Editor app for control.
Following the band's hugely successful 2014 tour supporting UK metalcore giants, Bring Me the Horizon, who own an iLive-R72 monitor system, Northlane decided to invest in their own compact iLive for touring.
Northlane purchased an iDR-32 MixRack to operate their touring in-ear monitor rig. By setting up the mix over a wireless connection with the iLive Editor app, the band was able to maintain a consistent monitor mix in any venue or practice space around the world.
"With the iDR-32 we can take our entire monitoring system with us on flights, plus having a quick set up at gigs and practice sessions is awesome," said guitarist, Josh Smith.
Since the band's latest album, Node, hit number one on Australia's ARIA charts this summer, Northlane has been touring with the new system. "We've taken this rig on tour all around the world and done over 200 gigs and it's never skipped a beat," said bassist Alex Milovic.