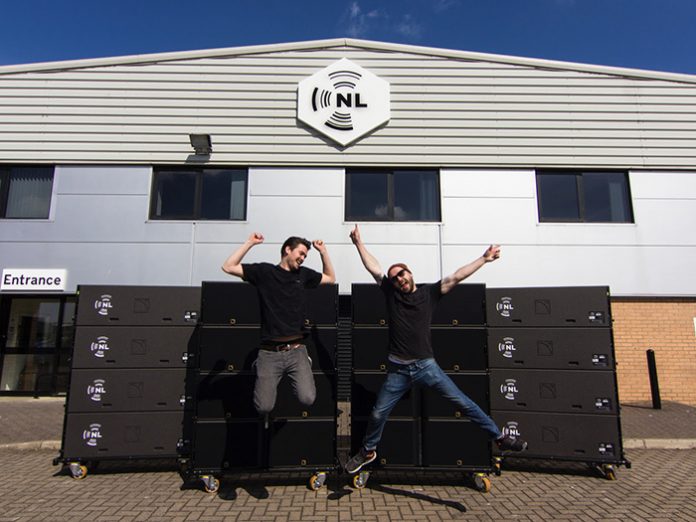 Nitelites has taken delivery of a full K1 system to become a certified L-Acoustics K1 partner.
The Newcastle-based company was founded in 1983 and is currently one of the most well-known rental companies in the North of England. Nitelites' dedication to providing a first class service and the latest equipment has ensured steady expansion. Its investment in K1 underlines continued commitment. "Everyone who works for Nitelites has a passion for the technical side of audio," said the company's Director Andy Magee. "We want the best equipment we can get and for a large-scale line array, that means K1."
"The K1 network in the UK is already top flight," affirmed Paul McMullan, Regional Sales Manager at L-Acoustics. "The fact that Nitelites is creating business opportunities in unique new areas warrants the addition of a new partner to the K1 roster."
Nitelites' K1 system, which comprises 48 x K1, 24 x K1-SB and 24 x KS28, complements its existing stock of K2, KARA, SB28 and ARCS II cabinets and LA12X amplified controllers with LA-RAK II.
Jochen Frohn, Director for Business Development at L-Acoustics explained: "The Nitelites team have already shown their expertise and success, deploying L-Acoustics K2 systems for prestigious events. As their expertise and client base grew, they were getting requests for a stadium sized PA. Nitelites has consistently impressed us with their technical proficiency and commercial strategy, and we are happy to have it as part of our K1 network of partners."
"We're very well known for our concert touring business," Magee added.
"But we also work on sporting events such as the Great North Run, where, overnight, we fly a mile of line array into the centre of Newcastle. Likewise, we provide sound to big art installations and an increasing number of bespoke touring solutions, such as a 6.1 system for 10,000 people we supplied for the Lumier Festival in Durham. Increasing our offering of L-Acoustics with K1 means we are able to expand all areas of our business further and we're looking forward to working with the K1 network in the UK."
Nitelites K1 has already made a difference at We Are FSTVL, where the company has upped the number of stages it is supplying from three to eight for this year's May bank holiday weekend in Upminster, London.