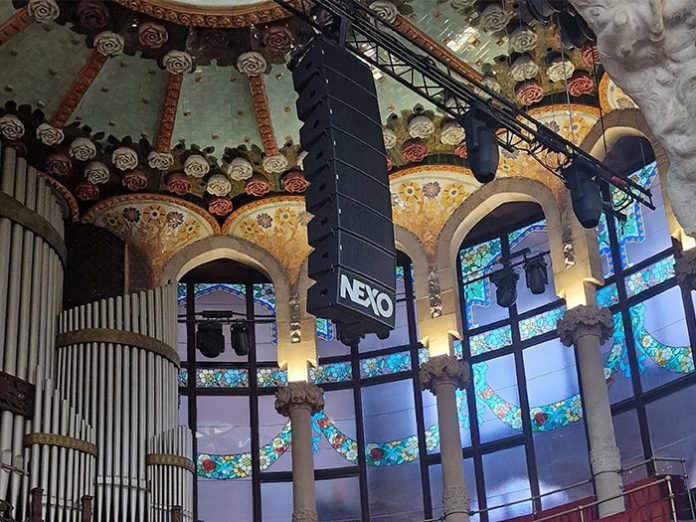 For summer 2023 NEXO's Spanish distributor Sound Means have turned festival sponsor providing full technical services covering sound, light and technical staff for a select number of key events in and around the Barcelona. 
Technical Sales Manager for Sound Means Jordi Vaquero Pujagut explained: "We're working in collaboration with our key rental company clients to provide the perfect opportunity for them to gain experience and training on the latest NEXO systems."
Girona-based events services specialists BTM Sound deployed an all-NEXO system: comprising a central hanging cluster of eight GEO M12 line array elements with left and right stacks of four GEO M12 on an MSUB18. Compact NEXO ID24s were used as front fills and P+ for stage monitors.
Robert Reig Collell of BTM reported: "The historic Palau is quite restrictive in terms of the weight we can hang, so we chose to ground stack the left and right speakers by supplementing the system with a central cluster, we were able to achieve excellent coverage in the venue at relatively low volume levels."
Broadcast live on TV the band were particularly impressed by the sound. "The concert at the Palau went so well, we're now doing the whole tour with NEXO," said Collell.