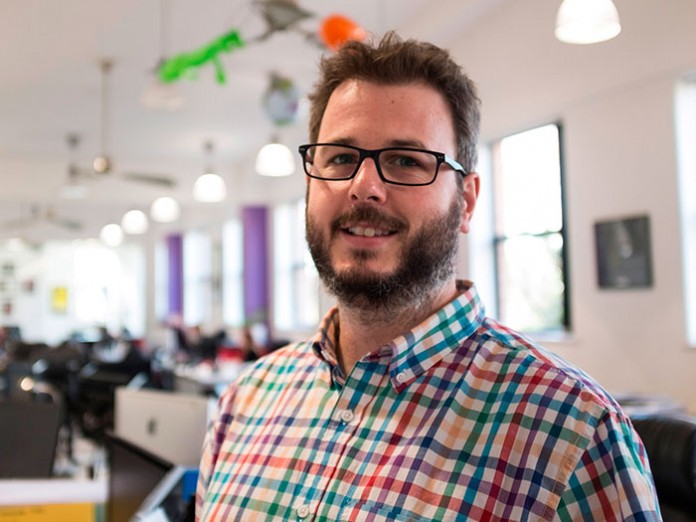 PRG XL Video, the UK operation of global event technology provider Production Resource Group (PRG), is pleased to announce a new specialist video team in its Theatre. With the aim of growing its Theatre team's technical expertise in video, Gareth Jeanne returns to the UK from PRG's US operation, where he led XL Video's concert touring team and was more recently part of PRG's global Music Group. Jeanne will take up the role of Account Director alongside experienced lighting specialist Peter Marshall.
The new role is a return to the theatre world for Jeanne, as prior to joining XL Video, he was Video Project Manager at Stage Sound Services. Joining him in the team is Oliver 'Ollie' Luff, who joined PRG XL Video in June 2015 as a Technical Project Manager. Luff takes up the role of Senior Account Manager, and brings a wealth of experience from his time as a freelance video technician working on a variety of theatre productions.
Jeanne said: "I'm pleased to return to the UK to lead PRG XL's new Theatre video team. This is an exciting opportunity to grow the company's video services for theatre and arts productions. I believe our team will offer production and video designers a greater depth of innovation, technical knowledge, and smarter thinking, which will enable them to realise more creative and complex theatre designs."
"Both Ollie and I have an established background in theatre, so we're delighted to join our colleagues Peter Marshall, Jon Cadbury, and John Pauls to build PRG XL Video's Theatre team for the future."
Peter Marshall said: "It's great news to have Gareth head up the Theatre Video team, especially with his extensive past experience in this market with Stage Sound Services, and to have Ollie join him with his background as a freelance video production technician, primarily working within touring theatre. They, together with lighting veterans Jon Cadbury, John Pauls, and myself, make up one of the most talented and experienced theatre departments in the industry. This will allow us to offer unparalleled service and back-up to the designers, production managers and technicians we serve."
Jeanne and Luff will be supported by Technical Project Manager, Ed Goddard, who joined the theatre team last year, and Lauraine Young, one of PRG XL's team of highly experienced Account Co-ordinators.
"We are so pleased and excited to have Gareth heading-up the video side of the PRG XL Video Theatre team alongside Ollie Luff," said Commercial Director, Lee Spencer. "Their combined experience of working in theatre-land, along with their thirst for innovation brings a new dimension to PRG XL Video."