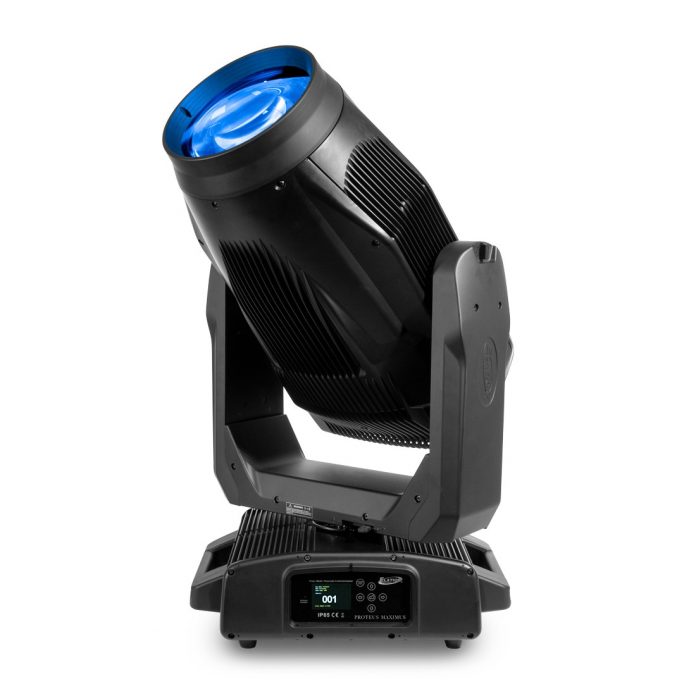 Elation Professional is delighted to be a Gold Sponsor, as well as a Show Bar Sponsor, at this year's PLASA Focus Leeds show, the leading event for entertainment technology in the north of England.
It's an exciting time for Elation in the UK with a new UK partner Entedi Ltd. now distributing Elation products across the region. Join the Elation team May 14-15 at Stand N-D31 for the opportunity to talk to qualified Elation personnel and get an up-close look at Elation's line of versatile lighting solutions.
Elation is excited to be showcasing the 50,000-lumen Proteus Maximus, a Wash/Beam and Profile LED luminaire with a top-of-the-line design package that premieres as the brightest LED profile on the market. With a custom designed 950W LED engine and large 180mm front lens, Maximus has the power to cut through at even great distances and its IP65 protection means it can be used exposed on outdoor shows.
Elation is also highlighting two new luminaires in its award-winning Artiste line of theatrical grade moving heads. The 45,000-lumen Artiste Monet is a full-featured LED Profile offering outstanding projection quality, a comprehensive FX package, dynamic framing and an innovative SpectraColor engine that produces the most vibrant primary colours ever produced by a colour mixing system.
The Artiste Picasso is one of the brightest (23,000 lumens) and most feature-rich profile LED lighting fixtures available. Feature-packed (zoom, framing, CMY, CTO, gobo wheels, animation, prisms, frost and more), a 620W LED engine combines with advanced optics to produce a crisp yet uniform output while staying whisper quiet.
Also showing is the Proteus RAYZOR 760, an IP65 version of the RAYZOR 760 LED wash effects luminaire with patent-pending SparkLED pixel effect technology. Compact yet powerful with super wide 5 to 77-degree zoom, the fixture's seven oversized front lenses creates a large surface that is enhanced by SparkLED, 2W white LEDs strategically placed inside the lenses themselves to create a unique additional layer of effect.