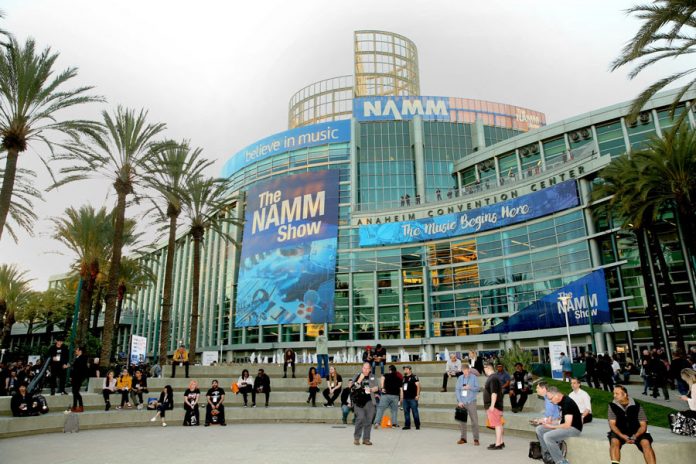 Kicking off its 2024 platform of events beginning with The NAMM Show, 25-28 January in Anaheim, California, which will feature more than 200 industry and educational sessions for NAMM member communities.
"The 2024 NAMM Show will reconnect the global music industry and rock on every level, from our music stages, to educational and industry programs, to incredible exhibitors on the show floor," said John Mlynczak, NAMM president and CEO. "The NAMM Show will continue to provide critical platforms and industry innovations that will drive growth to create a better future for the next generation of music industry leaders."
NAMM U will feature 45-plus sessions to educate business leaders in our industry, with a focus on artificial intelligence as a marketing and business-efficiency tool, along with sessions on leadership, social media and online marketing, finance, music lessons and retail tech:
NAMM Marketing Summit
Technologies Revolutionising the Future of the Music Business (Friday's NAMM U Breakfast Session)
The Capital Summit
Advanced TikTok Strategies: Creating Content the Algorithm Favors
More than 35 NAMM Idea Center sessions, focusing on innovative ideas and      actionable tips to grow your business
More than 65 sessions from TEC Tracks and A3E, covering the latest innovations and new ideas in recording, live sound, music technology and music business. Session highlights from the different programs:
The Art of Mixing with Matt Wallace, Mark Gray and Steve Baltin
An Interview With George Massenburg
Live Sound Panel: Do You Hear What I Hear?
The Worship Musician Summit, Presented by TEC Tracks
Quantum Computing + Content Creation: The Next (and Possible Final) Frontier in Artistic Creativity (A3E)
More than 25 sessions and training opportunities, for professionals in lighting and production design, rigging, touring and event safety.
Powering Your Festival Stage With Batteries and Solar
 Virtual Production in Live Music
Controlling Colour With LED Lighting
Designing for Safety
 Pulling the Plug: When to Cancel and What Comes Next
In collaboration with the College Music Society (CMS), The NAMM Foundation offers more than 46 sessions and events for college music students and faculty. Students seeking careers in the industry have multiple opportunities to network with industry professionals eager to share their career path experiences and meet prospective employees. Session highlights:
Network With the Pros: Quick Tips for Having a Career in the Music Industry
SheRocksIt: Women in Music Share Career Insights
From College to Career: LACM Grads Transition to Working in the Music Industry
Understanding Copyright: Four Key Concepts You Should Know
Music Education Days offers music teachers and attendees a unique opportunity to explore educational sessions and hands-on workshops that provide professional development in a global gathering that promotes unity in the music industry, helping create a future filled with more music makers. In collaboration with 12 music education and music service organisations, the NAMM Foundation is presenting more than 40 sessions, including topics like:
Instrument Maintenance Solutions to Keep Students Playing
Basics of Audio for the Music Educator
Creating Adaptive, Inclusive Music Classrooms
 Teaching Tech and Entrepreneurship Through the Lens of the Music Industry
The NAMM Foundation's Nonprofit Management Institute provides nonprofit service organisations with the resources they need to grow and succeed. Session highlights:
Building Community Through Creating and Supporting Nonprofit Music Service Organisations
Developing Organisational Relevance Through Inclusive, Empathic, and Responsive Leadership