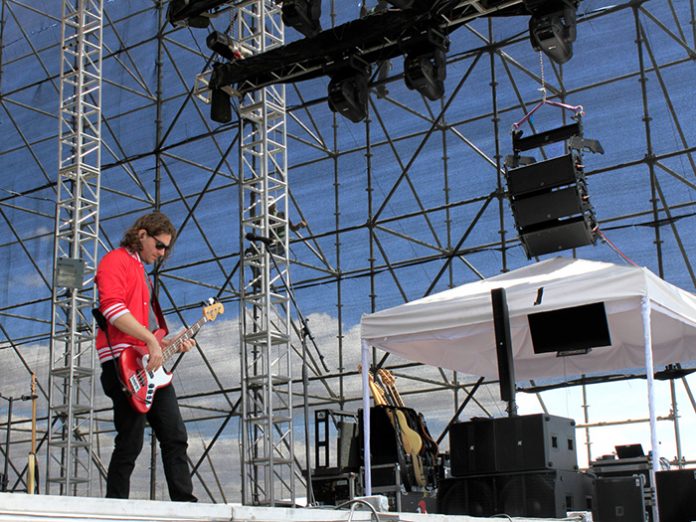 The Novasonic Music Festival in Quito, Ecuador was held at Parque Bicentenario in October 2016 and was attended by roughly 10,000 people.
Originally, the technical rider specifically requested another audio brand but having experienced previous success with K-array's unique audio solutions for other applications, event organiser CKC Concerts requested the K-array's audio solutions for the festival, and distributor Sonomatrix was contacted to fulfill the side fill requirements for the main stage.
Project Supervisor Marcelo Arrobo of CKC asked for a cluster of KH2 line array elements from the Mugello line and a KR802 system from the Pinnacle portable lines.
The KH2 cluster was elevated 2.5m off the stage floor and digital beam steering was applied to obtain optimal results in frequency response. Simulation software EaseFocus was also used in order to produce an acoustic prediction on stage and FIR filters were calculated based on this information. The KR802 portable was stacked on the KS5 subs with only one KY102 utilised on either side.
On the second stage, which was reserved for national bands and DJs, the KR402 Pinnacle portable system was selected for side fill. The KR402 was connected through separate sends L-R and was equalised according to the requirements of the monitor engineer on location.