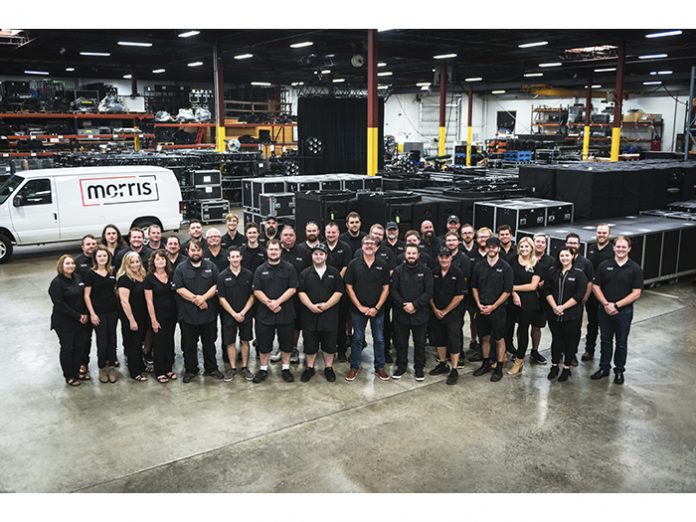 Nashville-based Morris Light & Sound has acquired a complement of SST 24-circuit power distribution boxes from AC Power Distribution. AC Power, which makes UL Listed portable power distribution equipment for film/video, touring and exterior event venues, was recently acquired by ACT Lighting.
Morris already has a number of 60-way and 32-way TMB ProPower RPD racks built by AC Power. The Studio, Stage & Theater (SST) Series of products is well known among entertainment professionals for innovative designs that produce the smallest, lightest, most durable and safest models in the industry. Products are made from the highest-quality components and offer unique features that make users' jobs safer and easier.
"We always need smaller power distribution boxes for shows and tours," said Thomas Smith, Lighting Manager at Morris. "The SST 24-way boxes are compact and very robust and durable with their metal casings. I like the way the power I/O has cam in, cam out with turnaround for the ground.  And the ability to colour code the rails with our company's signature colours is very cool."
Smith said the first deployment for the new SST power distribution boxes will be for Kenny Chesney's tour, which kicks off in April and runs through August, 2018. "The boxes will be out in the audience on the sides of the stadium powering almost 100 audience lights," he explained.
"When the tour wraps we'll use the boxes in the Bridgestone Arena for the [NHL] Nashville Predators. They're just the right size to give us power so we can hang lights off the Jumbotron," Smith concluded.