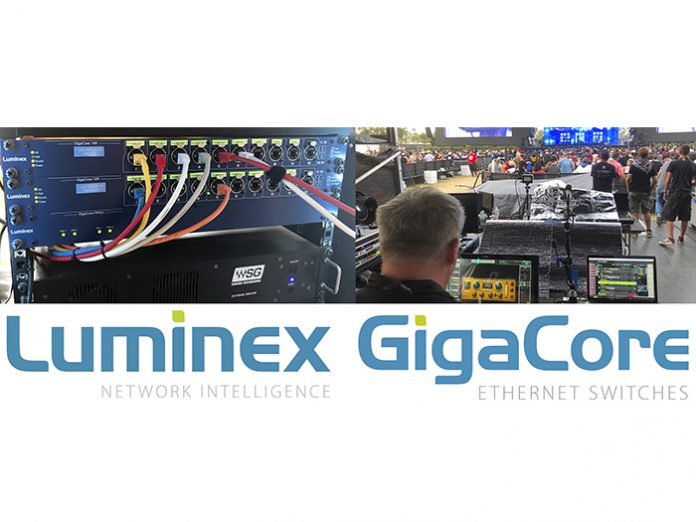 Jon Schumann, the MØ FOH engineer has recently upgraded the network infrastructure with the addition of a new Luminex based Fibre backbone for the fully featured LV-1 system.
The addition of the 4 Luminex GigaCore 14R switches, along with the 2 redundant PSUs that provide full power redundancy at each end of the wire for both sets of switches, has added the Rosetta stone to an already advanced system design.
The Luminex switches, supplied via fac365 through the brand's UK & Eire distributor, A.C. Entertainment Technologies Ltd. have helped elevate the system to a level of redundancy that has arguably not previously graced the touring market and set a new benchmark for what is considered a redundant system.
They are not only easy to set up and control, they also offer the ability to switch between Fibre and Cat5/6 seamlessly on a daily basis, along with extra features like redundant links and aggregate links for achieving higher bandwidth between network switches.
Alex Hadjigeorgiou from fac365, who provided the initial consultancy, added: "Jon and the MØ guys are so progressive in their attitude towards system design, that after some successful tests they were willing to move their system forward with the addition of Luminex GigaCore switches. They were looking for a top quality solution, and were willing to invest in what is an essential part of their impressive audio system." He continued: "It has been a pleasure to work with such forward-thinking clients, and I think I have learned as much as they have."