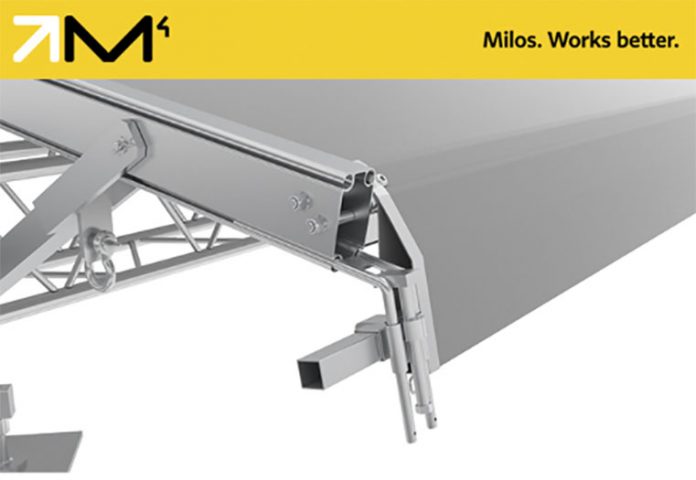 Say goodbye to pesky water pooling and canopy flapping in the wind. With the Canopy Tensioning System from MILOS, you are given the means to quickly and effectively stretch canopies extremely tightly over your MILOS roof structures, thereby reducing water pooling, wind flapping, and achieving an overall more professional look to your temporary structures.
50% higher tensioning compared to traditional stretching with ratchet straps.
Prevents water pooling in the individual canopy fields.
Fast and easy tightening system through the use of a coarse thread screw tensioner.
Designed to work together with the latest range of MILOS canopies, which feature reinforced eyelets for convenient installation into the keder profiles.
Improve the professional look and effective functioning of your temporary roof structures with the MILOS canopy tensioning system.