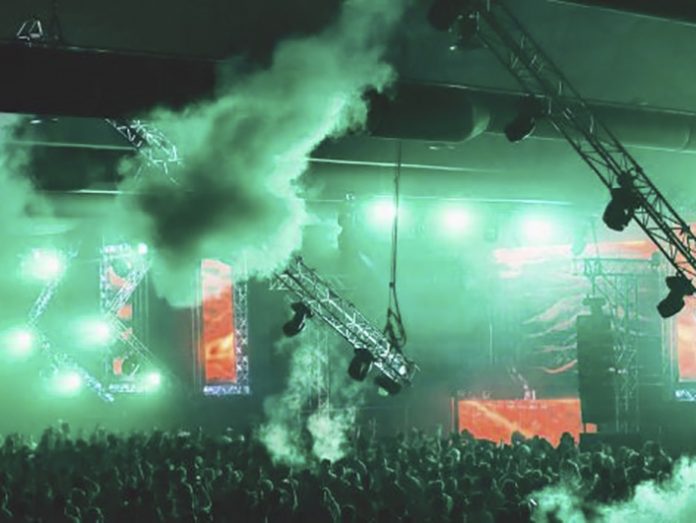 Australian dance music festival Midnight Mafia returned after a short hiatus this year at the Showground event space in Sydney's Olympic Park.
With the organisers promising to deliver 'the biggest event to date', LD Arian Yegenah filled the 5,400 sq metre space with illuminated fog effects courtesy of Chauvet Professional's Vesuvio RGBA. Australian distributor Showtools provided Yegenah with the fixtures.
Yegenah placed two Vesuvio RGBAs on each of the seven moving truss arms suspended from the rafters 22 metres above the ground.
Midnight Mafia took place in April and boasted a lineup that included The Enforcers and The Bodyguards.