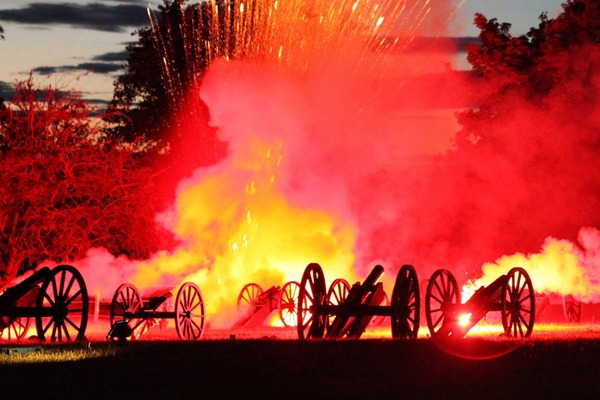 Midas will supply full site power and distribution to JSL Productions' Battle Proms picnic concerts across 5 sites during summer 2018.
With LEDs slashing lighting rigs' requirements and audio ever more energy efficient, Symphotech, which has looked after technical production since the event started at Battle Abbey 30 years ago, commissioned Midas to contemporise the power process.
Symphotech Director, Julian Spear, commented: "We work with Midas on a number of projects. It's a proven main stage supplier at Jockey Club Live and Music Plus Sport, we know the quality of its kit, its people, its service, and the Midas touch will be a big benefit to Battle Proms 2018 and beyond."
Dave Noble, Managing Director at Midas, added: "July/August is peak season, obviously, so winning this contract is testament to our ongoing investment in highest quality machines, transport and people. It's always a pleasure to work with Symphotech and we're looking forward to joining the big guns next summer."
Featuring a full orchestral programme, Battle Proms is the only event in the world where audiences can hear Beethoven's Battle Symphony performed as the composer intended, with 193 cannons, muskets and fireworks.
The event will visit Burghley House on 7 July, Hatfield House 14 July, Blenheim Palace 21 July, Highclere Castle 3 August and Ragley Hall 11 August 2018. The Battle Proms 2018 will also feature Napoleonic re-enactment, a WW1 cavalry display, performance from the Vignettes, and Spitfires in a choreographed aerial display.