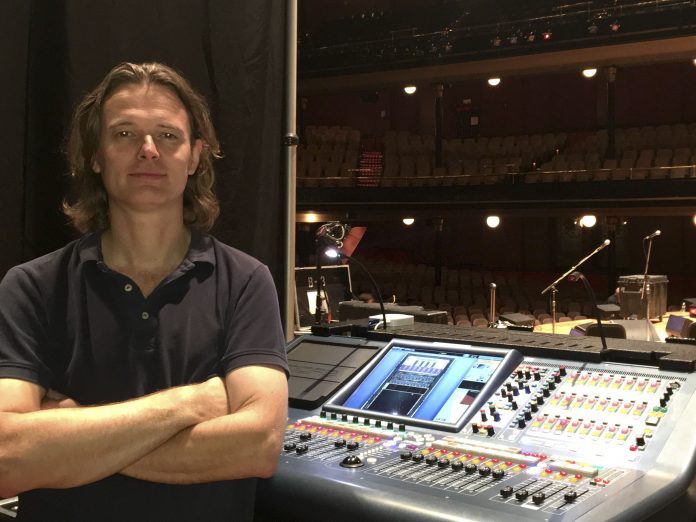 As one of Ireland's most successful musicians, Glen Hansard has built a solid 25-year reputation on his emotive songwriting and captivating live performances. This year, touring has been big on the agenda. After completing a European stint, Hansard and his band headed for North America in September and now they are on their way to Australia – relying on a Midas Pro2 digital mixing system for monitoring.
As a long-time Midas user, Hansard's monitor engineer Leon O'Neill explained that for him there has been no alternative to Midas. "For me it's always been Midas. In the pre-digital days, Midas were always the best sounding live boards and that definitely carried through to the digital era as far as I'm concerned. I've used pretty much everything that's out there. All digital consoles have their strong and weak points but for me, nothing sounds as good as Midas. This is exactly why we carry one these days, instead of just going with what's available."
Dedicated to Midas Pro Series for monitors at every gig now, O'Neill explains that in Europe a Pro1 with DL251 was used to keep things small for transportation purposes. In the US leg, a Pro2 with DL251 from Chicago-based Ecto Productions kept the Midas theme running.
Talking about particular features, O'Neill said: "The iPad control is fantastic, especially when you're doing a tight turnaround on a festival stage. At times we can only carry wedges for Glen so the rest of the band use whatever's available. The ability to run around a stage and EQ each wedge myself while standing in front of it is an amazing feature."
"The POPulation groups are also a great feature that I'm making use of. There are a couple of songs in the set where multiple moves need to be made. I have a POP group set up for these songs so I can immediately call the relevant channels and make the moves," he added.
"Glen likes a pretty loud vocal wedge, and the Midas is effortless. I find the sound to be big and warm and I don't have difficulty managing the brittle top end that I experience with all other digital boards. When our backline tech hears Glen's acoustic guitar in the wedge, he knows immediately whether we're using Midas or not, enough said!"
www.midasconsoles.com
www.glenhansardmusic.com
www.ectoproductions.com