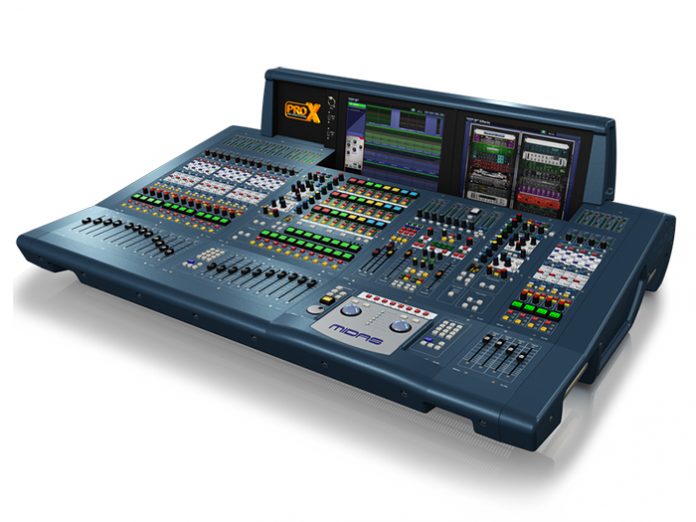 UK event specialist Adlib, has upgraded its stock of MIDAS mixing systems to the brand's flagship, powerhouse PRO X console. Two MIDAS XL8 desks have made way for two brand new PRO X systems, which provide 168 input channels, 99 buses and a 96 kHz sample rate. Adlib, with headquarters in Liverpool, has just recently completed a major £1 million expansion of their UK operations with the opening of a Scottish warehouse and office space on the outskirts of Glasgow.
Operations Manager Dave Jones commented, "We upgraded our inventory so that we can continue to deliver the best mixing experience for our customers UK-wide. We've had work with major touring acts who would mix only on MIDAS consoles, such as Foals, who required an A and B monitor rig.
Both the new PRO X desks have had a good introductory run with them along with four of our MIDAS PRO2 consoles. "As well as high input channel count, the PRO X offers AES50 digital audio connectivity for scalability of up to 288 inputs and 294 outputs. The PRO X console is one of the most powerful MIDAS desks of all time and continues to receive major accolades throughout the pro-audio industry.
Foals Monitor Engineer Steve Murray has been delighted with the PRO X system from Adlib,
reporting that he was completely set for all touring requirements given the desks huge scalability. Additionally, Deacon Blue Monitor Engineer Steph Fleming, is currently using one of the PRO X consoles on the Scottish pop-rock band's current tour.